Downing Street: Millions spent on new media briefing room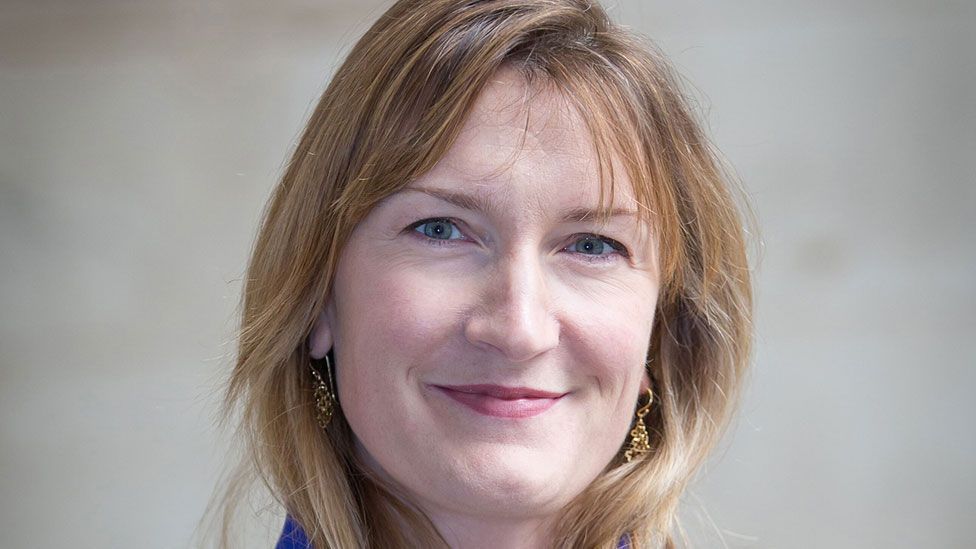 Downing Street has spent more than £2.6m on fitting out a new media briefing room, it has emerged.
No 10 plans to start televised daily press conferences, like those held at the White House - to be fronted by spokeswoman Allegra Stratton.
The Cabinet Office said the spending "is in the public interest" as it will "increase public accountability and transparency."
Labour said it reflected "Boris Johnson's warped priorities".
The Cabinet Office issued a breakdown of spending on the briefing room, which totalled £2,607,767.67.
The release was a response to a Freedom of Information request made by the Press Association news agency.
The money had been spent to allow various news organisations to broadcast from No 9 Downing Street, the Cabinet Office said.
"This will necessarily require one-off capital works, including audio-visual equipment, internet infrastructure, electrical works and lighting," a spokesperson said.
They added that "spending on maintenance and technical facilities reflects that 9 Downing Street is a Grade I listed building."
Labour's Angela Rayner contrasted the spending to the government's proposed 1% pay rise for NHS nurses.
The party's deputy leader said: "It would take around 100 years for a newly qualified nurse to get paid this kind of money.
"It sums up Boris Johnson's warped priorities that he can find millions for vanity projects, while picking the pockets of NHS workers.
"Our NHS heroes deserve a fair pay rise after all they have done for us."
The FOI release detailed spending of over £1.8m for the "main works", nearly £200,000 for "long lead items", and more than £33,000 for broadband equipment.
The new briefings were expected to begin in the autumn, but have been delayed because of the pandemic.
An advert for her taxpayer-funded role said the salary would be based on experience, but reports suggested pay would be around £100,000 a year.
At the moment, political reporters based in Parliament, known as lobby correspondents, have daily briefings with the prime minister's official spokesperson, but they are not televised.