Covid: Equalities watchdog urged to investigate UK's pandemic response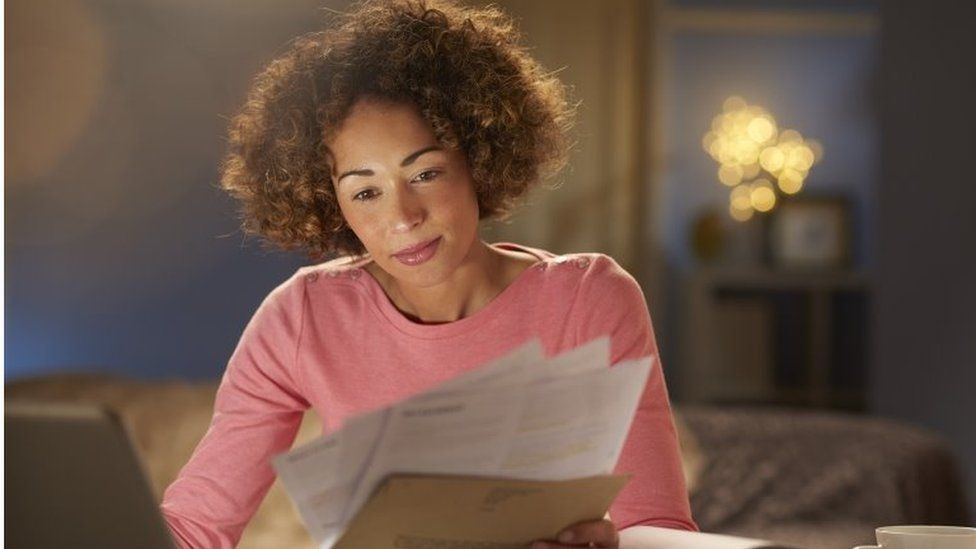 Unions, women's groups and charities have asked the UK's equalities watchdog to investigate whether the government broke the law in its pandemic response.
The groups claim some of the decisions taken by government are "deepening inequalities" faced by women.
Their intervention comes a week after a committee of MPs said the government's response to Covid had "repeatedly skewed towards men".
The government said it had offered "unprecedented" help in the pandemic.
A spokesman said measures included help for the sectors where women are more likely to be employed, protection for female led start-ups and new childcare support.
The Equalities and Human Rights Commission said it had concerns about the "particularly negative impact it [the pandemic] has had on women".
It added: "While government focuses on the current crisis we do not consider it appropriate to use our legal powers, but we will be seeking to input into the promised review of the government's response and decisions taken."
In a letter to the commission, the groups - including the TUC, the Fawcett Society and Save the Children - suggest the government may have failed to meet its legal obligations to consider the impact of its policies on women.
They are asking the commission chair Baroness Falkner to launch an investigation, and urging ministers to carry out equality impact assessments of the furlough and self employment schemes.
Frances O'Grady, TUC general secretary, said the needs of women had been over looked "at every stage of this pandemic".
'An impossible situation'
"Low-paid women have been excluded from getting sick pay, self-employed women who have taken maternity leave have lost out on vital financial help and women have had to take on primary caring responsibility for children," she said.
"The impact of school closures and childcare has put many women in an impossible situation because the right support has not been put in place."
She added that many had been forced to cut their hours or leave their jobs altogether.
Another signatory to the letter - Anna Whitehouse from parenting website Mother Pukka - said equality had been "swept off the table as privileged fathers in politics (often with nannies) decide the fate of mothers".
Responding to the letter the government insisted that every department considered the impact of its policies on inequality.
"As we seek to build back better following the pandemic everyone will play a crucial part and we will reflect that in our policy development," a spokesman said.
Last week, MPs on the Women and Equalities Committee raised similar concerns in a report which said ministers had "repeatedly" failed to consider existing inequalities in the labour market when designing job and income support schemes.
Their report argued that women are more likely to be employed in less secure work, and in sectors that have been shut down during the pandemic.
It warned that women had borne the brunt of extra caring responsibilities, putting pressure on working mothers, and that pregnant women and new mothers are at risk of discrimination in a tough jobs market.
The committee also said the government's plans for an economic recovery was too-male focused and called for more training and support for women.