Chris Grayling leads MPs' charge to save hedgehogs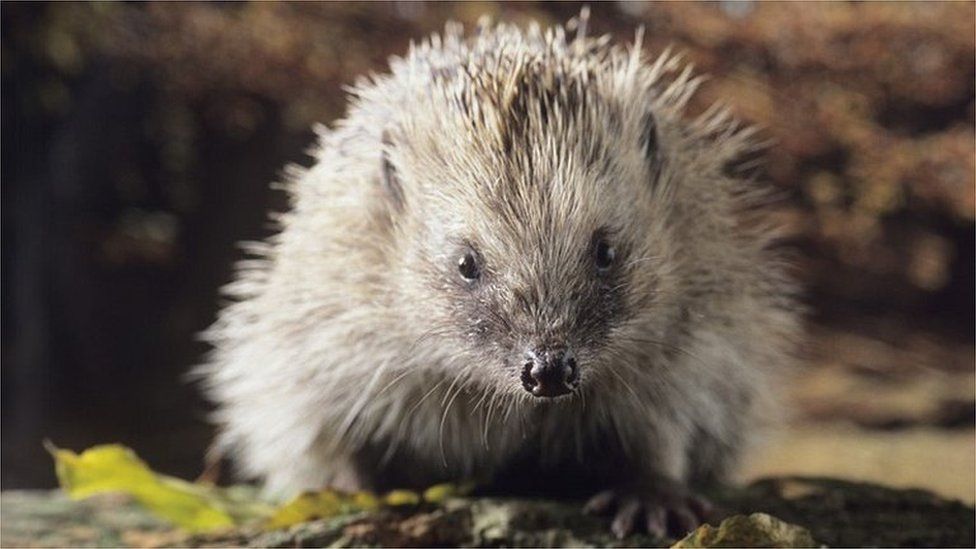 A group of MPs is calling for hedgehog nesting sites to get the same protections as those for bats and badgers, in an effort to boost numbers.
Former Transport Secretary Chris Grayling has tabled an amendment to the Environment Bill, which he said would help "Britain's favourite animal".
The spiky mammals should be on developers' "radar" when they are planning a project, he added.
A report in 2018 suggested UK hedgehog numbers had halved since 2000.
Rough estimates put the population at one million, compared with 30 million during the 1950s.
Mr Grayling's amendment would add hedgehogs the list of protected animals under the Wildlife and Countryside Act.
This would place a legal obligation on developers to search for the animals and take action to reduce the risk to them from building.
It is illegal to kill or capture hedgehogs using certain methods but Mr Grayling said: "It seems wrong to me, for example, that whenever a developer has to carry out a wildlife survey before starting work on a project that the hedgehog is not on anyone's radar.
"It is Britain's favourite animal, its numbers are declining and it should be as well protected as any other popular but threatened British animal."
Labour's Hilary Benn and Debbie Abrahams have also signed it.
The Environment Bill - which seeks to write environmental principles into UK law for the first time - will be debated in the House of Commons on Tuesday.
It includes setting legally binding targets to improve air quality, water, biodiversity and waste reduction by 2037.
But some Conservative backbenchers say this is much too slow. They want the targets brought forward to 2030 at the latest.
An amendment from the Conservative MP, Chris Loder, calls for unmissable targets to reduce plastics waste.
It comes as a report from Greenpeace and the Environmental Investigation Agency claims that the UK's 10 largest supermarket chains put plastic equivalent to the weight of 90 Eiffel Towers on to the market in 2019.
The study found that while the number of single-use carrier bags fell by more than a third, more than one and a half billion plastic "bags for life" were issued by the top brands, and that 2.5 billion plastic water bottles were sold or given away.
The Department for Environment, Food and Rural Affairs said the bill would help "improve the environment for future generations".
It added that ministers were "ambitious" to "drive a world-leading programme of environmental reform".
For Labour, shadow environment secretary Luke Pollard said the bill should be prioritised to complete its passage in this session of Parliament.
He added that the UK needed legislation that "recognises the urgency of the crisis and doesn't go backwards".