British Virgin Islands corruption inquiry launched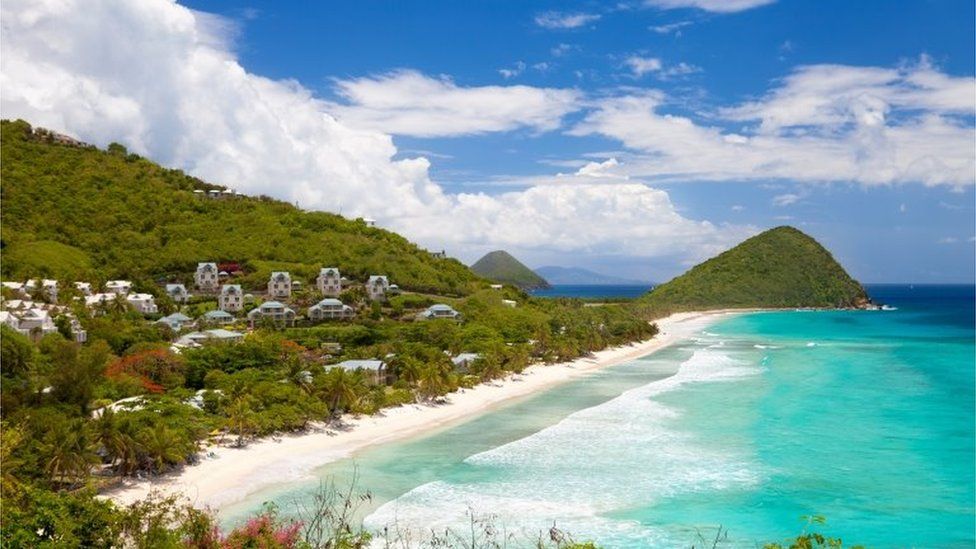 A British judge is to run an independent inquiry into corruption claims in the British Virgin Islands.
The British overseas territory in the Caribbean has long faced allegations of state corruption including reports that £5m of public money was spent on an airline that did not exist.
The inquiry is expected to report in six months.
The BBC has been told the government thinks the islands' authorities cannot cope with the size of the problem.
With the support of the UK Foreign Office, the British Virgin Island's governor Augustus Jaspert, has ordered an independent commission of inquiry to be held by judge, Sir Gary Hickinbottom.
The judge will investigate allegations of misuse of taxpayers' money, concerns about government procurement, political interference in public appointments and what has been called a climate of fear in public service.
There are also claims a £30m fund for families struggling with Covid has been channelled to politicians' allies.
Other allegations include £700,000 spent on one school fence and a policeman found with cocaine worth almost £200m.
In a written statement Foreign Secretary Dominic Raab said "a consistent and deeply troubling array of concerns have been put to the governor by local institutions and the community" and that the UK was "extremely concerned".
"The UK Government is responsible for ensuring the security and good governance of BVI.
"We have a constitutional and moral duty to protect the interests of the people of BVI - we cannot ignore such serious allegations."