Brexit: Johnson resists calls to extend transition into 2021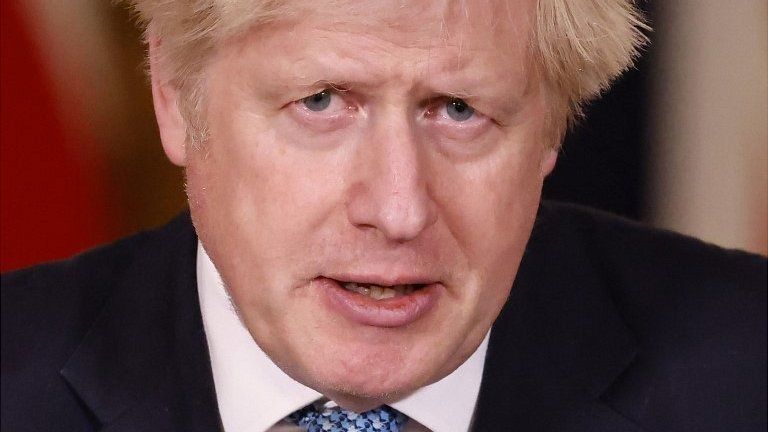 Boris Johnson has ruled out extending the deadline for reaching a post-Brexit trade deal into 2021, amid a deadlock in talks and a growing Covid crisis.
SNP leader Nicola Sturgeon and London mayor Sadiq Khan want the UK to follow EU trading rules beyond 31 December to allow more time for an agreement.
But the prime minister said his stance was "unchanged" and the UK would "cope with any difficulties" encountered.
UK-EU talks continue, with nine days left to reach and ratify any agreement.
The EU's chief negotiator Michel Barnier is expected to update diplomats from the bloc's 27 member states later on Tuesday, although there is no sign of an imminent breakthrough.
EU sources said sticking points remained over member states' access to UK fishing waters, competition rules and how any agreement would be enforced and disputes resolved.
The UK has continued following EU regulations since it left the bloc on 31 January, but it will exit its internal market and customs union when this "transition" period finishes at the end of the year.
Without a trade deal, both sides could place import taxes on each other's goods, potentially affecting prices.
It would be "unconscionable" to compound the UK's problems by not leaving more time to agree a trade deal, she added.
And Labour's Mr Khan urged Mr Johnson to extend the deadline, saying the UK "should be concentrating on... fighting the virus".
Fishing rights are a major point of contention in UK-EU trade talks, with France in particular raising concerns about its fleets being denied access to UK waters.
Mr Johnson, who has promised a return of sovereignty over territorial waters, said on Monday he had had a "great conversation" with French President Emmanuel about restarting travel from the UK to France, following the Covid-related ban imposed by Paris.
But he added that they had "vowed to stick off Brexit because that negotiation is being conducted via the European Commission, and that's quite proper".
"And the position is unchanged," Mr Johnson said. "There are problems. It's vital that everyone understands that the UK has got to be able to control its own laws completely, and also that we have got to be able to control our own fisheries."
He predicted the UK would "prosper mightily", whatever the outcome of the UK-EU talks, in Brussels.
Brexit happened but rules didn't change at once: The UK left the European Union on 31 January 2020, but leaders needed time to negotiate a deal for life afterwards - they got 11 months.
Talks are happening: The UK and the EU have until 31 December 2020 to agree a trade deal as well as other things, such as fishing rights.
If there is no deal: Border checks and taxes will be introduced for goods travelling between the UK and the EU. But deal or no deal, we will still see changes.
Labour leader Sir Keir Starmer has rejected calls to extend the transition period, saying "further dithering" would not help.
"I think that it would be far better for the government to get a deal over the line, either today, tomorrow or certainly next week," he said.
Members of the European Parliament met on Monday to discuss the situation, after warning time had run out for it to ratify a deal by 31 December.
One potential option, should the two sides reach agreement soon, would be for the European Parliament to approve it in principle by 31 December and complete formal ratification early next year.
If this happened, short-term measures could potentially be put in place to minimise disruption to cross-Channel trade before new legally binding rules come into force.