Spending review: Families face 'agonising uncertainty' over benefits decision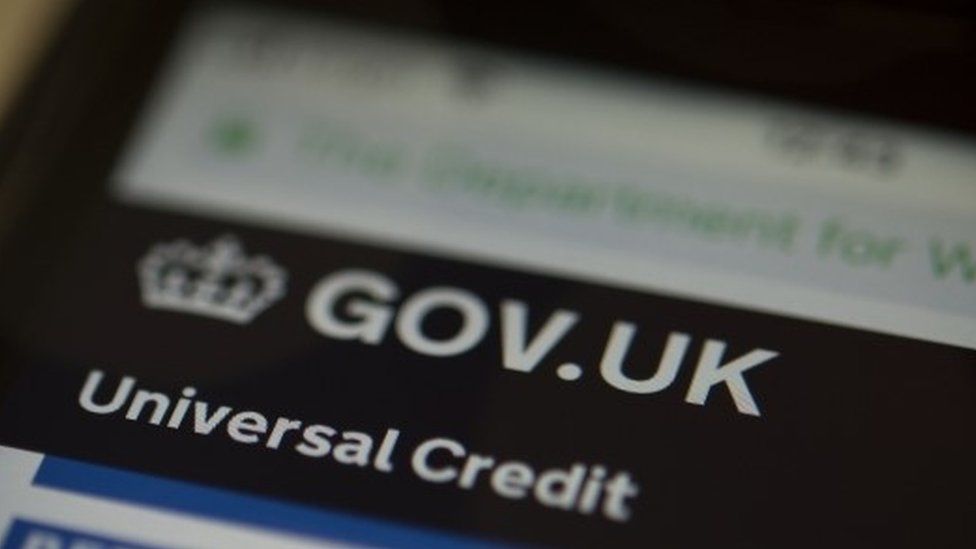 Families on Universal Credit face "agonising uncertainty" after Rishi Sunak did not confirm what would happen to their benefits next year, campaigners say.
Universal Credit claimants were given a £20-a-week boost in response to the coronavirus pandemic in April.
The temporary rise is due to come to an end in April 2021.
The chancellor did not say whether the increase would be extended, or cut, in his spending review.
Speaking after delivering his statement to MPs, he said the increased payment would continue until next spring.
He added: "Let's get through winter, see where we are with the virus and what the economy looks and decide then how best to support people.
"Everyone can rest assured we remain committed to making sure we look after the most vulnerable in our society."
Footballer and anti-poverty campaigner Marcus Rashford tweeted: "Is the Universal Credit uplift going to be taken away in April?"
Paul Noblet, from youth homelessness charity Centrepoint, said: "The government's failure to commit to retaining the current uplift in Universal Credit is hugely disappointing and will weigh heavily on the minds of millions of people for whom the £20 a week increase has made a huge difference.
"There is still time for the government to reflect on this issue between now and the end of March and we urge them to think again."
The chancellor set out his spending priorities for the year ahead earlier, warning that unemployment is set to peak at 2.6 million next year, according to the Office for Budget Responsibility.
But he faced criticism from opposition MPs for not mentioning what would happen to benefit rates in his speech.
Labour MP Stephen Timms, chairman of the work and pensions committee, said: "Millions of people on Universal Credit are now facing the Christmas period in agonising uncertainty, not knowing whether the government will cut their income by £20 a week next April.
"Meanwhile, those on older benefits, who have already missed out on the rise because the DWP's systems are too old-fashioned, will receive an increase of just 0.5% next year.
"The government must think again."