Local government: Councils warn of insolvency risk without big cuts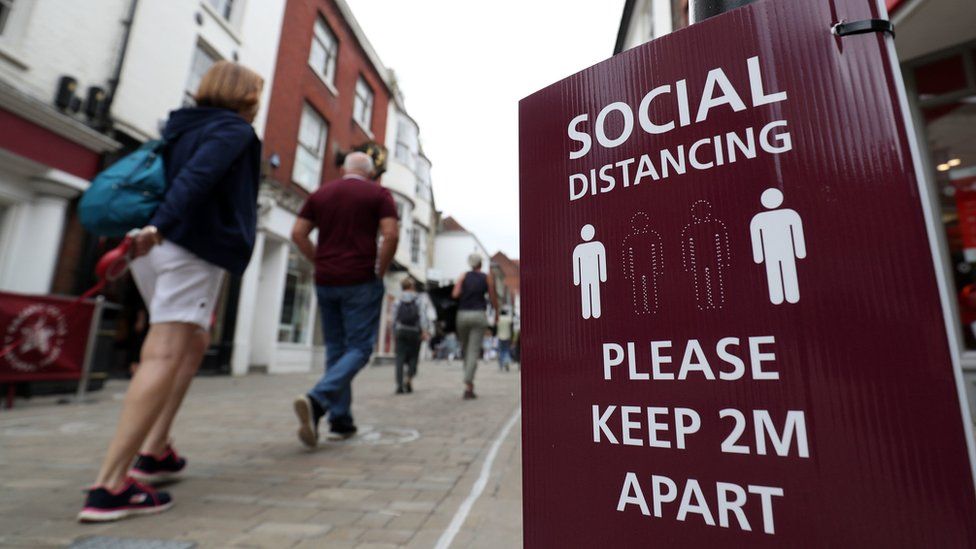 Many of England's largest local authorities have warned they could be forced into "damaging" cuts to services next year to remain solvent.
Only one in five of England's county councils and county unitary authorities are confident of delivering a balanced budget without drastic action.
Social care could be among the areas to suffer, the County Councils Network said, unless the government stepped in.
Ministers said local government had been given an "unprecedented" £7bn.
The precarious financial position of many councils was highlighted on Wednesday when Croydon Borough Council imposed emergency spending limits.
The cash-strapped Labour-run local authority issued a Section 114 notice banning all new expenditure, with the exception of statutory services for protecting vulnerable people.
The Section 114 letter, sent by Croydon's director of finance Lisa Taylor, said she was "not confident" the council could make the level of savings required to deliver a balanced budget.
Unlike central government, local authorities cannot borrow to finance day-to-day spending.
They either have to run balanced budgets or draw on their financial reserves - money built up by under-spending in earlier years - to ensure their annual spending does not exceed their annual revenue.
The County Councils Network said a survey of its members - 25 of which are county councils and 11 county unitary authorities - revealed growing concerns about their finances over the next two years.
Only 22% were confident they could deliver a balanced budget next year, while only one of the 36 believed this could also be achieved in 2022-23.
More than half said service reductions would impact their efforts to tackle coronavirus, with 60% stating it would lead to a "fundamental reduction" in frontline services.
And 56% said they were planning to reduce access to social care packages or introduce new charges for services.
Overall local tax losses of £800m across the network are forecast for next year, it warned, leaving a funding gap of £1.7bn, even after £485m of projected savings.
The body is urging Chancellor Rishi Sunak to make a "multi-billion commitment" to support councils in his spending review later this month, while also guaranteeing some of the income lost from falls in local taxation.
"The financial support provided by government over the past year has been very welcome," said the body's chairman, Councillor David Williams.
"But even before the onslaught of a second wave, councils were facing difficult choices and they are now left with little room to manoeuvre over the coming months as they face further escalating costs resulting in an immediate cliff-edge next year."
The Ministry of Local Government said county councils had been given nearly £1.2bn in emergency funding since March, with no restrictions on what it could be spent on.
This came on top of what it said was a generous financial settlement for the current year, which saw councils core spending power increased by £974m.
"We're giving councils unprecedented support during the pandemic," a spokesman said.
"We will continue to work closely with councils as they support their communities through the pandemic and if any are concerned about their future financial position they should contact the department."