Ed Miliband to join review of Labour's election failure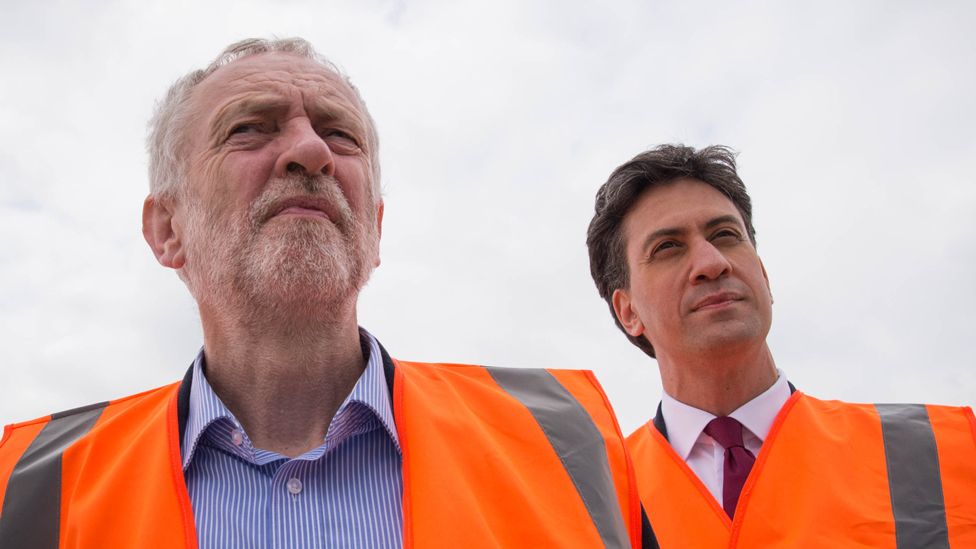 Ex-Labour leader Ed Miliband will sit on a panel of party figures to review its general election failure.
Labour Together, which describes itself as a network of activists from all traditions, is setting up a commission to "map out a route back to power".
It says the panel will view attempts to pin the blame on a single cause, such as Brexit or Jeremy Corbyn's leadership, as simplistic and wrong.
Members, focus groups in heartlands, and defeated candidates will get a say.
Labour lost its fourth general election in a row on Thursday, 12 December, recording its worst performance, in terms of seats, since 1935, as a string of constituencies in its traditional Northern strongholds fell to the Conservatives.
A row has broken out between the different wings of the party about what caused the defeat, as contenders to replace leader Jeremy Corbyn jockey for position.
Labour Together was launched after the 2015 general election by a group of Labour MPs, including Lisa Nandy, one of those tipped to be lining up a leadership bid.
It says it wants to involve all wings of the party, from left-wing campaign group Momentum to the centrist pressure group Progress, in its post-mortem.
The group aims to publish its report by the end of February, before the new Labour leader is chosen.
Labour Together's commissioners intend to:
Interview all 59 MPs who lost their seats this month, as well as defeated candidates in target seats
Analyse election data
Ask organisers, councillors and activists what went right and wrong
Survey members
The review will be spearheaded by Lucy Powell, who ran Ed Miliband's 2015 election campaign.
Speaking to Radio 4's Today programme, she said there was "a real appetite" for Labour members of all traditions to come together and analyse what has changed.
"I think retreating into a factional-based analysis would be the worst thing we could do at this juncture," she said.
Ms Powell added: "The Labour coalition has fundamentally changed over the last 20 years.
"Unless we properly reflect on that, then whoever is leader next won't be able to deal with it."
Other confirmed commissioners include Birmingham Ladywood MP Shabana Mahmood, Jo Platt, who lost her seat in the former stronghold of Leigh, Greater Manchester, Sienna Rodgers, editor of the news website LabourList, and James Meadway, former economic adviser to shadow chancellor John McDonnell.
The panel is also expected to recruit a trade union representative and a local organiser.
Ms Rodgers said the review would pore over the results in "an even-handed way, which doesn't start with blaming one faction, or individual".
Some MPs who lost their seat blame Mr Corbyn's unpopularity with voters.
Mr Corbyn says Labour "won the argument" but blamed the media and the fact that the campaign was dominated by Brexit, rather than Labour's plans to boost public spending.
But internal opponents of Mr Corbyn say the party must ditch his left-wing policy agenda to stand any chance of regaining power.
Labour last won a general election in 2005 under the leadership of former Prime Minister Tony Blair.
Mr Blair said last week that the "takeover of the Labour Party by the far left" had "turned it into a glorified protest movement, with cult trimmings, utterly incapable of being a credible government".