'Significant' bullying and harassment in Commons, says report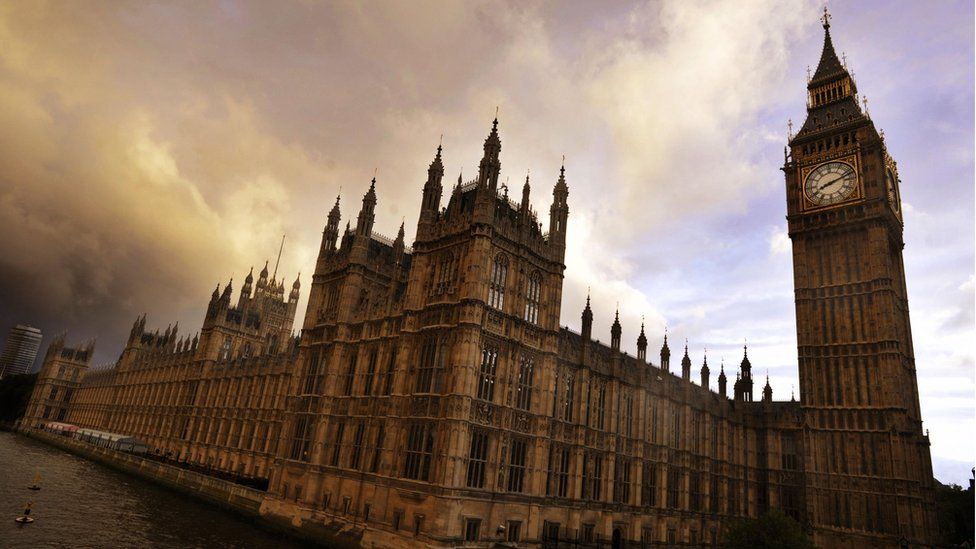 There is a "significant problem" in Parliament of MPs bullying and harassing staff, a new report says.
Senior lawyer Gemma White - who led the investigation - said the behaviour had "seriously affected the health and welfare of far too many people".
The House of Commons Commission said it "condemned bullying and harassment".
Meanwhile, the government says it will bring a motion to Parliament next week to enable investigations into historical allegations.
Announcing the plan, Leader of the House Mel Stride said "significant progress" had been made to change the culture in the Commons, but there was "more to be done".
The report comes a day after another inquiry found that staff were "bullied and harassed" by "known offenders" in the House of Lords.
Ms White's investigation focused on how MPs treated their own staff - employed directly by them or their political party - rather than those employed by Parliament itself, including researchers, caseworkers, secretaries and interns.
The report said recent steps to tackle bullying and harassment had not taken into account the particular issues faced by MPs' staff, because of this direct employment, and many described the idea of complaining about it as "career suicide".
One staff member told Ms White that her time working for an MP had been "the most stressful and hostile period of [her] life".
They added: "My entire sense of self was crushed, and by the end, I felt incapable and incompetent, despite all of the work I had done in that office."
Another said: "As long as getting political jobs in Parliament [is] dependent on who you know and who you're related to, sexual harassment will be a necessary evil for ambitious, young people like me who will choose our careers over our comfort every time."
And a former employee said "[The MP] absolutely crushed my confidence and made me feel worthless. Getting away from [them], that office and, I am sad to say it, but Parliament, was the best move for me.
"It is only in my more recent jobs that I realise actually how inappropriate [their] behaviour was and how little scrutiny process is in place."
Ms White said she had heard from more than 220 people during her inquiry and many MPs had been described to her as "excellent employers, colleagues and managers".
Quotes in the report include staff saying MPs were "remarkable for their politeness" and Parliament was "by far the most courteous and least threatening environment" they had worked in.
But she said a minority of MPs were said to "behave in ways which are not acceptable and fall far short of what we should expect from our elected representatives".
The report said the most common form of offending behaviour was shouting at, demeaning, belittling and humiliating staff, often in public.
But it said sexual harassment was also a problem, with staff being subject to unwanted advances - often accompanied by touching and sometimes forceful.
The report added that there was an unacceptable level of sexual "banter" in the Commons, alongside "unwelcome discussion of intimate sexual details".
Ms White added: "There is a pressing need for a collective response to what is clearly a significant problem.
"While the House of Commons is not alone in tolerating these behaviours, it is the home of our policy makers and a taxpayer-funded institution. It should therefore be at the forefront of good employment practice."
Ms White made a number of recommendations for "straightforward and practical action":
Former staff of MPs - described as the group most likely to bring a complaint under the new scheme - should not be blocked from making bullying and harassment complaints
Staff should be able to make complaints about incidents before the current cut-off date of June 2017 (after the report was released, the Leader of the House, Mel Stride, confirmed the government would act on this recommendation)
Other methods of tackling workplace bullying and harassment must be employed, as few staff will complain
Voluntary training is not the answer, as only 34 out of 650 MPs and 135 out of 3,200 MPs' staff have attended or booked
MPs must be made to adopt and follow employment practices and procedures aligned with those in other public sector workplaces
This must be supported by a properly resourced and staffed department within the Commons.
Ms White said she was concerned by the amount of time it had taken to act on recommendations from previous reports, so "would urge the House to move more swiftly".
Rebecca Hilsenrath, chief executive at the Equality and Human Rights Commission, said authorities in the Commons "must set an example to other employers and take urgent, robust action to end the appalling behaviour" described in the report.
A No 10 spokesman said the findings of the inquiry were "appalling" and "raise serious concerns", while shadow leader of the House, Labour's Valerie Vaz, said the accounts of staff were "shocking and totally unacceptable".
The SNP's Pete Wishart said the UK Parliament "must aspire to a gold standard of employment".
The House of Commons Commission said: "The commission does not employ the staff of MPs, as they are employed by MPs themselves, or via political parties.
"However, the commission takes very seriously its responsibility to ensure that Parliament is a modern workplace."
The inquiry was launched after a recommendation for an independent probe from the cross-party group implementing a new complaints and grievances scheme in the Commons.
It followed a damning report in 2018 from Dame Laura Cox, which condemned a culture in which abusive behaviour towards Commons staff was "tolerated and covered up".