George Galloway sacked by talkRADIO over allegedly anti-Semitic tweet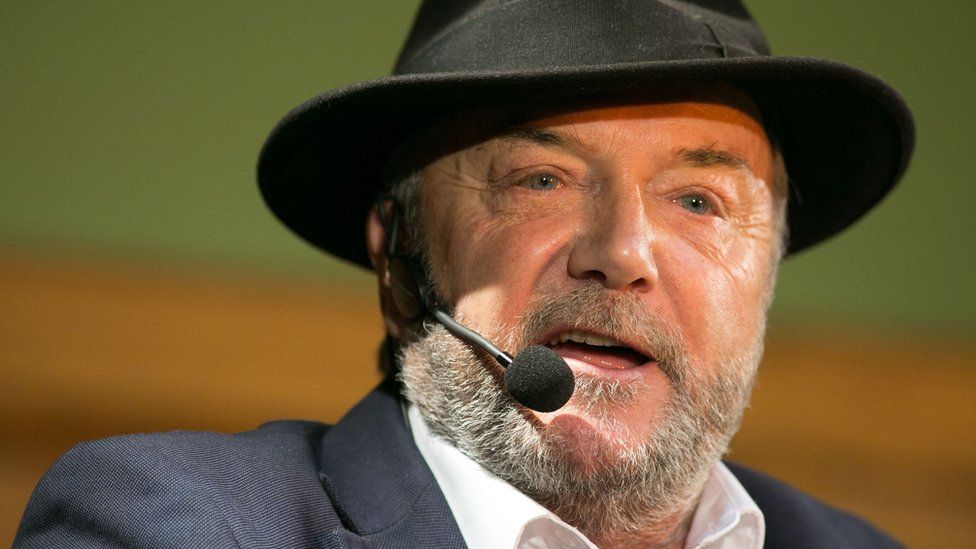 George Galloway has been sacked by talkRADIO after sending an allegedly anti-Semitic tweet.
The former MP posted on the social media site after the Champions League final between Liverpool and Tottenham on Saturday night.
He praised Liverpool's win, before adding: "No #Israël flags on the Cup!" - appearing to reference Tottenham's strong links with the Jewish community.
On Monday, the radio station said it had terminated his weekly show.
Mr Galloway hit back at his former employer, tweeting: "See you in Court guys."
The original tweet from Mr Galloway on Saturday night saw the former Labour and Respect MP face a backlash on Twitter.
Congratulations to the great people of #Liverpool to the memory of the socialist miner #BillShankley to the fallen #96 to those who fought for justice for them and to the Liverpool dockers. No #Israël flags on the Cup!

— George Galloway (@georgegalloway) June 1, 2019
He defended the comment, claiming a number of Tottenham fans were flying the flag of Israel in the crowd and it showed an affiliation to a "racist state".
But he was accused of being racist himself, including by Tottenham itself.
In a statement, the club said: "It's astounding in this day and age to read such blatant anti-Semitism published on a social platform by someone who is still afforded air time on a radio station on which he has previously broken broadcast impartiality rules."
On Monday morning, talkRADIO said it had cancelled Mr Galloway's show, adding: "As a fair and balanced news provider, talkRADIO does not tolerate anti-Semitic views."
talkRADIO has terminated George Galloway's weekly show with immediate effect.

As a fair and balanced news provider, talkRADIO does not tolerate anti-semitic views. pic.twitter.com/upDUaNPoi0

— talkRADIO (@talkRADIO) June 3, 2019
Board of Deputies of British Jews President Marie van der Zyl thanked Tottenham for "calling out" Mr Galloway and talkRADIO for "taking this poisonous and divisive figure off air".
She added: "His attempt to bring hatred into a wonderful occasion for English football has attracted the derision it deserves."
Taking to Twitter again, Mr Galloway said he'd been given a "red card" by the station for "over-celebrating" Liverpool's success.
The 64-year-old came to prominence in the 1980s as a member of the Labour Party, representing Glasgow as an MP.
But in 2003 he was expelled from the party after he was found guilty of four of the five charges of bringing the party into disrepute - including inciting Arabs to fight British troops, inciting British troops to defy orders and backing an anti-war candidate in an election.
In 2004, he became a member of the Respect Party and continued to protest against the wars in Iraq and Afghanistan. In 2005 took the Bethnal Green and Bow seat from Labour.
However, many members of the public remember him for his appearance in Celebrity Big Brother in 2006 and his impression of a cat while on the show.
In 2012, he returned to Parliament as an MP for Bradford West and has run several campaigns since, including an unsuccessful campaign to become London Mayor.
But his controversial comments about the Israel/Palestinian conflict, Syria and the poisonings of the Skripals in Salisbury have been the main reason for attracting headlines in recent years.