Boris Johnson: What does the job of prime minister actually involve?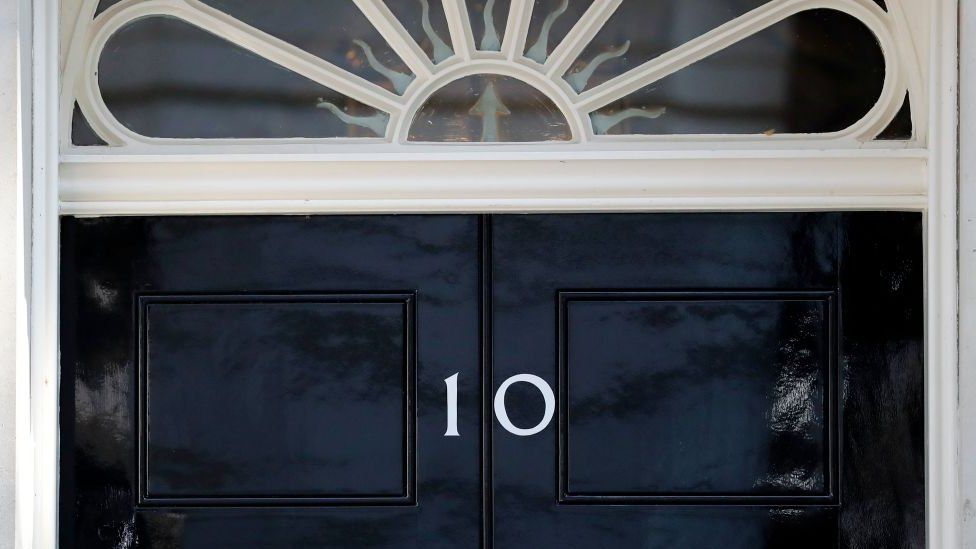 Boris Johnson is the new leader of the Conservative party. He officially becomes prime minister on Wednesday, after Theresa May formally resigns.
But what will his new job actually involve?
What does the prime minister do?
The prime minister is the leader of the government and is appointed by the Queen. Normally, he or she is the leader of the party that wins a general election.
It's the prime minister's job to appoint members to the government, known as ministers. Only a small number of MPs actually get these roles.
The most senior figures are called cabinet ministers and they oversee government departments - such as the Treasury and the Home Office.
The prime minister can, at any time, hire and fire ministers. They can also abolish government departments or create brand new ones.
Alongside the chancellor, the prime minister is also in charge of tax-and-spending policy.
And the prime minister can also bring in new laws - so long as they receive the backing of Parliament.
Ultimately, the prime minister is responsible for all government policy and decisions.
What other powers does the prime minister have?
The prime minister has overall control of the civil service - the people and departments that carry out the government's decisions.
They can award honours, such as knighthoods and damehoods. They can also award peerages.
They also have a number of responsibilities relating to defence and security.
For example, they have the power to send the UK's armed forces into action. However, recent convention says Parliament should also approve such a decision.
A number of special responsibilities also rest on the prime minister's shoulders, such as deciding whether to shoot down a hijacked or unidentified aircraft.
They can also authorise the use of UK nuclear weapons.
How are prime ministers held to account?
Despite these powers, a prime minister can't just take any decision they like.
Prime ministers need to retain the confidence of most MPs. That's because laws can only be passed if a majority of MPs vote them through.
If a government repeatedly loses votes, MPs could choose to call a "motion of no confidence". If a prime minister loses such a vote, they face the prospect of a general election.
If the prime minister's party loses a general election, they must resign so the leader of the winning party can take over.
In theory, the Queen has the power to sack a prime minister if it was felt they were acting against the country's interest. That, however, would trigger a constitutional crisis.
Who got to choose the prime minister?
Boris Johnson needed the backing of both Conservative MPs and ordinary party members.
To start with, 10 Tory MPs were nominated as possible prime ministers. But a series of secret votes by Conservative MPs whittled them down to two - Boris Johnson and Jeremy Hunt.
Both Mr Johnson and Mr Hunt took part in a series of debates, before paid-up members of the Tory Party voted for who they wanted.
That meant about 160,000 people were able to choose the leader of a country of more than 65 million people.
Boris Johnson received 92,153 votes compared to Jeremy Hunt's 46,656.
Most Conservative party members are over 55 and a large majority are from the top social class.
Why wasn't there a general election?
A new prime minister doesn't necessarily mean a general election is inevitable.
As the Conservatives are already in power, they won't have to hold one - so long as Boris Johnson can command the support of the majority of MPs.
If he did decide to call an election, the prime minister would need at least two-thirds of MPs to agree to it.
Where does this leave Brexit?
Despite Theresa May's departure, the problem of Brexit is far from resolved.
Coming up with a solution that will define the future relationship of the UK with its European neighbours will keep Boris Johnson very busy.
Mr Johnson has pledged to renegotiate the existing deal - the one Mrs May failed to pass three times.
But there's also no guarantee that a revised deal can be agreed before the Brexit deadline.
However, Mr Johnson is adamant the UK will leave on 31 October "deal or no deal".
The prime minister is expected to live and work in 10 Downing Street - the office of the prime minister since 1735.
However, there are some exceptions. Tony Blair, who had a young family, chose to reside in Number 11 in 1997 - as it had a larger living area.
In addition, the prime minister has an official country residence, Chequers, which is free to be used at any time.
Boris Johnson will be driven in an official prime ministerial car. Currently, it's a custom-built Jaguar XJ Sentinel.
As for salary, the prime minister is currently paid £150,402 a year.