Local elections: Where are the polls and how do I vote?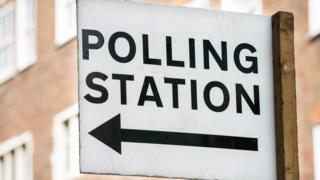 On Thursday 2 May, voters will head to the polls across England for local elections.
The elections will decide who runs local authorities across the country and could be an important test of public and political opinion for Theresa May, Jeremy Corbyn and the other party leaders.
What are the local elections?
There are 343 councils in England.
They provide a wide range of services, depending on their shape and size.
These include housing, road maintenance, parking, rubbish collection, leisure and cultural facilities, school funding and admissions, environmental health, planning and social services.
The largest local authorities are also responsible for adult social care and children's services.
Councillors are elected to sit on these councils and represent people in a specific geographical area for a fixed term of four years.
They decide on the overall direction of policy, which is implemented on a day-to-day basis by non-elected council officials.
Why are they happening/not happening in my area?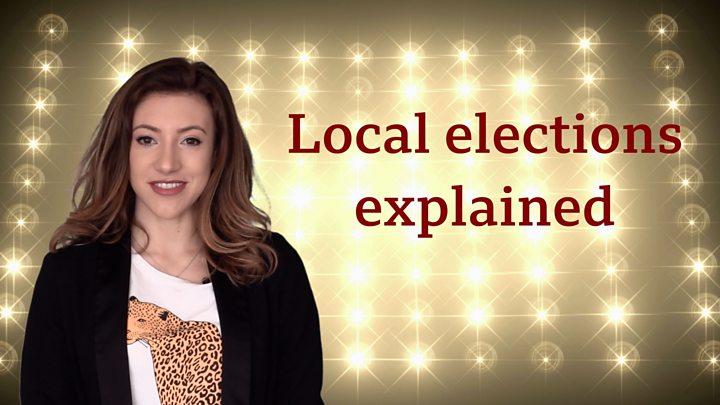 Elections take place in four-year cycles, with different councils holding elections in different years.
This time around, elections are taking place in 248 councils, with 8,425 seats up for grabs and about 25,000 people standing.
The vast majority of England's smaller district councils are holding elections. Nearly 120 of these are electing a full slate of councillors while a smaller number are choosing only a third.
There are 30 of England's larger unitary authorities, such as Bedford, Stoke-on-Trent, Redcar and Cleveland and York, which are electing all their councillors while a smaller number are choosing a third.
In addition, the majority of England's 36 metropolitan borough councils - including cities such as Manchester, Liverpool and Newcastle Upon Tyne - are electing a third of their representatives.
There are no polls in Birmingham this year while the only elections in London are by-elections for two wards in Lewisham and Havering borough councils.
Voters will not be heading to the polls in Cornwall while there are no elections in any of England's 26 "shire" county councils.
However, many of England's 8,000 parish and community councils will elect representatives to make decisions on planning applications, amenities and other issues on behalf of their local villages and towns.
According to the Electoral Reform Society, there are about 150 council wards where there is only one candidate who will be elected unopposed.
Voters will also be going to the polls in Northern Ireland to elect 462 councillors across 11 council areas. There are no local elections this year in Wales or Scotland.
How do I vote?
If you are registered to vote, you will be able to take part in Thursday's elections.
If there is an election in your area, you should have already received a polling card, giving details of your nearest polling station.
You should take this with you when you go to vote, although in most places you will be able to vote without it. Polling stations open at 07.00 BST and close at 22.00 BST.
The deadline for registering has passed so if you are not on the electoral register, you will not be able to vote.
To find out whether you are registered, contact your local Electoral Registration Office via the gov.uk website.
If you live in certain parts of the country, you will need to take ID with you when you vote - as part of an ongoing government trial to tackle voter fraud.
In Broxtowe, Craven, Derby, North Kesteven and Braintree, voters will have to show either one piece of photo ID or two forms of non-photo ID. In Mid Sussex, Watford and North West Leicestershire, people will have to bring their polling cards or photo ID.
Voters in Pendle and Woking will only be able to show photo ID at the polling station to be given a ballot paper.
How is control of a council worked out?
Parties are said to run, or have control, of a council if they have more seats than all their opponents combined.
If no party has a majority, a council is said to be under no overall control.
Those parties with the most seats are referred to as being the largest party and can strike deals with others, such as independents, to run the local authority.
According to the Local Government Information Unit, citing House of Commons library figures, 56% of councils are currently under Tory control, Labour run 28% while the Lib Dems control 3%.
The remaining 12% are under no overall control.
Which are the councils to watch?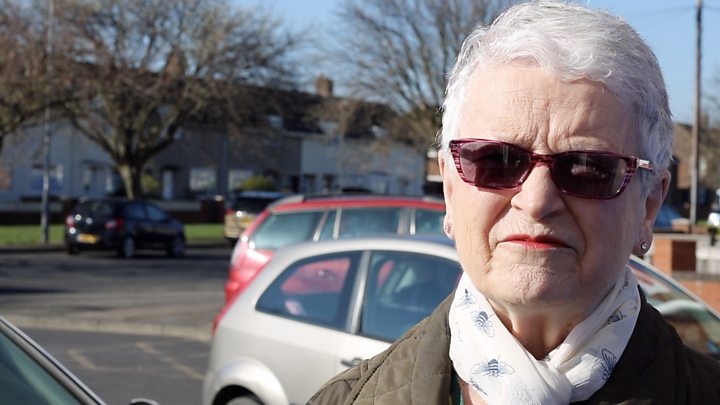 In most cases, these seats were last contested in 2015, on the same day as that year's general election, in which the Conservatives won a majority in Parliament. A lot has changed since then, of course.
The Conservatives are defending the largest number of seats, with 4,906 Tory councillors up for re-election, compared with 2,113 for Labour.
The Liberal Democrats have 647 seats to defend, UKIP 176 and the Green Party 71. There are also 512 seats held by independents being fought.
There will be a battle royal in Brighton where, after a series of Labour defections and by-elections, the Conservatives are now the largest party. The Green Party - which used to run the council between 2011 and 2015 - is also looking to boost its presence.
In Cheshire West and Chester the council is on a knife-edge with both Labour and the Conservatives fighting to be the largest party.
Milton Keynes, Bolton, Calderdale and Blackpool may also switch hands, or the ruling party could lose its majority and surrender overall control.
What impact will Brexit have?
Many voters will be motivated by purely local issues.
But Brexit remains the dominant political subject and the polls will be a big test for Theresa May, who is under growing pressure from her MPs and activists angered by delays to the UK's departure from the EU.
Labour's performance, as ever, will be closely watched to see if it is making progress in those areas needed to win a general election.
The Lib Dems and Green Party will be hoping to do well on the back of their anti-Brexit, anti-austerity messages.
UKIP is fielding about 1,400 candidates but the newly launched Brexit Party is focusing its attention on the European elections while new centrist party Change UK did not register in time to put up candidates.
When will we know the results?
The race to be the first area to declare its result is not quite as intense as on general election night.
But expect the first results to come in between midnight and 01.00 am on Friday, with St Helens, Sunderland, Swindon and North Tyneside among those vying to be the quickest.
The busiest time is set to be between 02.00 and 04.00 BST, when results will start flooding in from across England, including Oldham, Plymouth, Portsmouth, Stockport, Liverpool and Trafford.
However, some local authorities won't begin counting their votes until 09.00 am on Friday.
Manchester is expected to declare at 15.00 BST, Brighton and York at 17.00 BST and Cheshire West and Chester at 19.00 BST.
Are there any other elections taking place?
Yes, there are six mayoral contests taking place, in Bedford, Copeland, Leicester, Mansfield, Middlesbrough and a Metro Mayor for North of Tyne.
You can read more about the elections in Northern Ireland in this guide.