Brexit debate delays English councils' funding announcement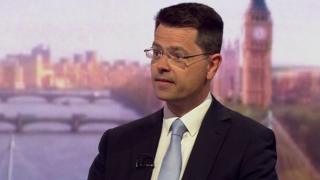 The government has postponed announcing next year's plans for funding English councils because of the marathon Brexit debate currently going in the Commons.
James Brokenshire said the statement - originally planned for Thursday - will not now happen before MPs vote on Theresa May's Brexit deal on Tuesday.
But the local government secretary said it would not affect the amount of time for councils to comment on the figures.
He will make an oral statement after Tuesday's Brexit vote.
In a written ministerial statement, Mr Brokenshire said: "I recognise that my parliamentary colleagues will wish to engage thoroughly in these debates and will also wish to consider the proposed Local Government Finance Settlement for 2019-20.
"I have therefore decided to announce the provisional Local Government Finance Settlement after this protected period, by way of an oral statement.
"I can confirm that the usual period for making representations on the provisional Local Government Finance Settlement will not be truncated as a result."
'Not in power'
Labour's Andrew Gwynne accused Theresa May's "weakness" over her deal as "completely immobilising the government".
He added: "The Tories are so trapped in a crisis of their own making over their botched Brexit negotiations that they are neglecting the needs of the country.
"Having delayed the introduction of several key policies, it's clear that the prime minister is in office but not in power."