Ministers press ahead with probate fee shake-up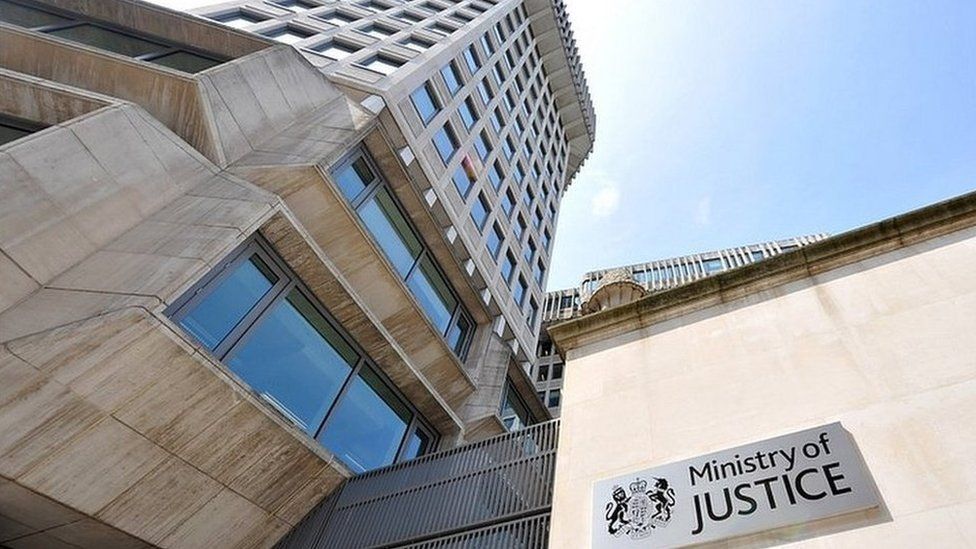 The government is to press ahead with plans to substantially increase the cost to bereaved families of settling the estates of deceased relatives.
At the moment, most people pay a flat fee of £155 for a court order giving executors the legal authority to administer the assets in an estate.
It will be replaced by a sliding scale of fees linked to an estate's value, ranging from £250 to a £6,000 maximum.
Critics warn it is a "death tax" but ministers say more estates won't pay.
Ministers appeared to back off the changes to probate fees in England and Wales in the run-up to last year's general election, following criticism that it would disproportionately hit those inheriting family homes whose value has soared in recent years.
But the Ministry of Justice said a revised system of payments would now come into force in April and contribute to the running of the courts and tribunal service.
At the moment, people using solicitors pay a one-off fee of £155 to apply to the court for a grant of representation - a key step in the probate process - or £215 if they are applying in person.
Under the proposed new system, estates valued at more than £2m will now pay £6,000, while those worth between £1.6m and £2m will pay £5,000 and those between £1m and £1.6m £4,000.
The figure will fall to £2,500 for estates worth between £500,000 and £1m while those in the £50,000 to £300,000 price bracket will pay £250. Those valued at less than £50,000 will not pay anything.
Ministers said they had listened to concerns expressed last year and had amended their original proposals. These would have seen a maximum fee of £20,000 on estates worth £2m or above, and estates valued at more than £1m paying a minimum of £8,000.
The changes were not included in last week's Budget and will be enacted via secondary legislation later this month.
Justice Minister Lucy Frazer said the move was justified to support the courts service, with the maximum fee to be charged representing no more than 0.5% of the value of an estate.
By raising the level at which fees are payable from £5,000 to £50,000, she said 25,000 estates would not pay anything at all while 80% of estates would pay no more than £750.
She rejected suggestions the fees would make the probate process unaffordable for executors, who are often the direct beneficiaries of an estate, such as the children of the deceased.
She said they would be able to "recover" the fees from the proceeds of the estate and would have a number of options as to how to pay them.
"This new banded fee model represents a fair and more progressive way to pay for probate services compared to the current flat fee, and reflects our commitment to protecting access to justice by ensuring we have a properly funded and resourced courts system," Ms Frazer said.
Property accounts for the bulk of the financial value of assets in most estates, which are already liable for inheritance tax.
Probate lawyers have argued the fee rises are effectively a tax raid on high-value homes, since there is little difference in the amount of work involved in administering estates of different value.
The Society of Trust and Estate Practitioners said 85% of estates would have been liable for higher fees, based on 2014-5 figures.
"The new charges bear no relation to the cost of probate, and are simply another form of taxation, sneaked in through the back door," said its chief executive George Hodgson.
"The government has failed to explain why it is choosing to place this burden on bereaved families, many of whom will have spent months or years paying expensive care fees for their elderly relatives."