Local matters: How councils' cash struggles are playing out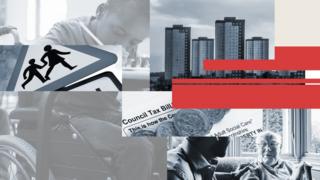 Away from Brexit-dominated Westminster, the financial squeeze faced by councils is an issue that is not going away.
Local authority leaders in England say they are struggling to pay for services like social care, waste collection, libraries and road maintenance.
The government says they have been given more money and has promised a fairer system to fund councils.
But the plight of Northamptonshire County Council shows the extent of the problems faced in some areas.
Here is a guide to the issue, focusing on some of the councils that have reported problems.
And here's some more BBC coverage of how it's unfolding on the ground: