Budget 2018: Labour urges Hammond to 'stump up cash'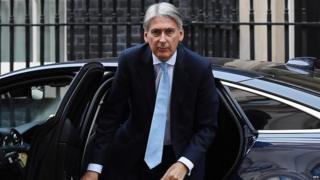 Labour is calling for concrete action by the chancellor in Monday's Budget to end austerity not just "financial conjuring tricks" and "vague promises".
Philip Hammond must "stump up the cash" for schools, councils and social care, shadow chancellor John McDonnell said.
Theresa May has pledged that almost a decade of budget cuts, pay restraint and benefit freezes are nearing an end.
Labour says an extra £30bn is needed by 2023, in addition to the £20bn promised for the NHS, to make this a reality.
Recent figures showing government borrowing in September was at its lowest level since 2007 has, economists say, given the chancellor greater room for manoeuvre in Monday's statement.
In her Tory conference speech earlier this month, the prime minister signalled the improving state of the public finances could see increased support for public services in next year's Spending Review.
People needed to know the sacrifices they had made since 2010 had paid off, she said. Ministers have already promised the health service an extra £20bn by 2023.
Mr McDonnell told BBC Radio 4's Today Programme: "If the prime minister has promised to end austerity, let's have an honest debate about that."
In a speech on Thursday, the shadow chancellor said the NHS and other public services need help now if Mrs May is to be "true to her word".
He claimed Mrs May had "surprised" Mr Hammond with her party conference announcement after pressure to reverse spending cuts from Labour and her own backbenchers.
"With a bit of chutzpah, which I quite admire, Mrs May threw the architect of austerity, the man who back in the days when the Tories were in opposition designed the austerity programme, she threw him under the proverbial bus with her unilateral announcement of the end of austerity."
Stopping departmental spending cuts planned for next year will cost £4bn, Labour says, while shelving further budget cuts for the period up to 2023 would cost another £15bn.
Abandoning welfare cuts planned over the next four years would cost £7bn while another £1.5bn would need to be found to plug the gap in social care funding by 2020 while £1bn was required to stop further cuts to per-pupil school funding.
Urging Mr Hammond to acknowledge the "scale of the hardship" caused by the Conservatives' "failed" austerity policies since 2010, Mr McDonnell said that the government has only managed to cut the budget deficit by "shifting the burden away from central government onto the shoulders of head teachers, hospital managers and local councillors".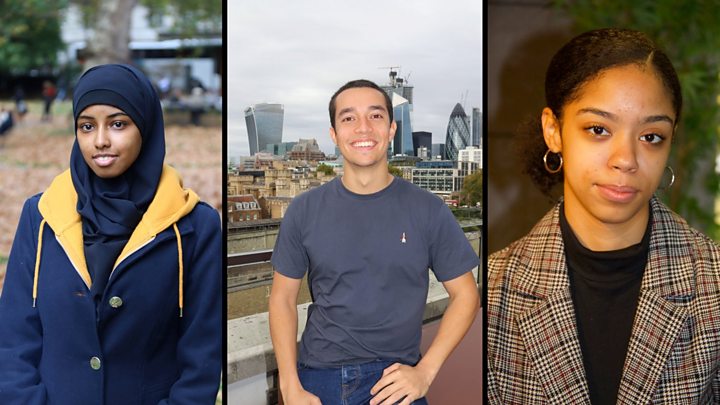 "We need to see large scale action in this Budget to end austerity, not some vague promises for the future or a few financial conjuring tricks," he said.
"Our schools, councils and social care system are crying out for investment. If austerity is really over, it is time for Philip Hammond to stump up the cash."
The Institute for Fiscal Studies has said the chancellor will need to find £19bn a year by 2023 to stop planned cuts and meet spending pledges, a figure that excludes welfare changes.
The government said it was only able to spend more on public services because the deficit had shrunk since 2010 and debt as a share of GDP would begin to fall next year.
"This year Conservatives gave public servants their biggest pay rise in 10 years, and announced £20bn more for the NHS," said Treasury minister Liz Truss.
"Labour's plans to spend £1tn would crash the economy all over again, and just like last time working people would pay the price."