Commons bullying report accepted by commission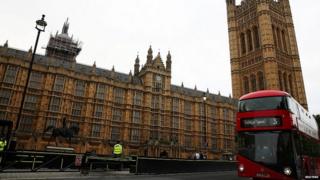 The Commons authorities have accepted the recommendations of a report that said bullying and harassment had been "tolerated and concealed".
The Commons Commission backed setting up an independent body to investigate complaints, including historical ones.
Commons Speaker John Bercow, who has faced calls to quit, said it was the first step in a "root and branch reform" of parliamentary culture.
Unions representing Commons staff said it was a "ground-breaking" moment.
Dame Laura Cox's report had criticised a culture of "silence" in the Commons in response to widespread cases of inappropriate touching, lewd language and intimidating behaviour.
Welcoming the commission's decision, which still has to be approved by the House as a whole, cabinet minister Andrea Leadsom called for changes to the management of the Commons to make it "more democratic and accountable".
Mr Bercow stepped aside from his usual role of chairing the commission for the meeting.
Speaking afterwards, he confirmed the body - which is made up of Tory, Labour, Lib Dem and SNP MPs as well Commons officials and lay members - had accepted all the report's recommendations.
These include an "entirely independent process" to handle complaints against MPs and the removal of a cut-off date, so historical allegations can be included.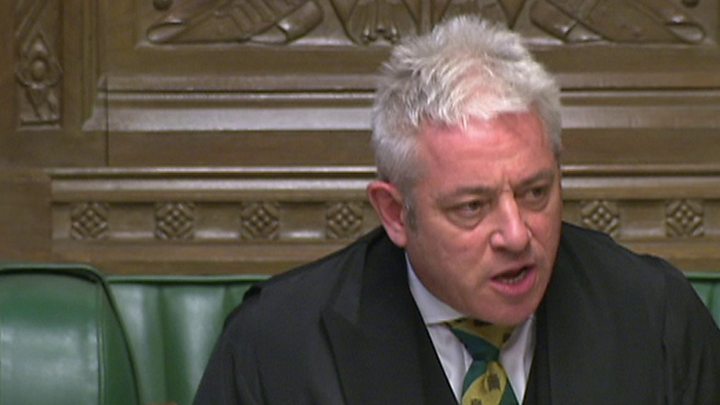 Existing workplace respect policies which have been discredited by the findings of the Cox report are to be discontinued.
"I'm delighted that every member of the commission has decided to support fully the three main recommendations from Dame Laura Cox's report, which I believe are an important first step in our root and branch reform of the culture of this House," Mr Bercow said.
"Specifically, I am very keen to see the establishment of an independent body to hear and adjudicate on all allegations of bullying, harassment and sexual misconduct as soon as possible."
'Truth to power'
Mr Bercow - who as Speaker is the highest authority in the House of Commons - is himself facing bullying accusations, which he denies.
These, in theory, could now be examined under the new procedures.
Although Dame Laura did not investigate individual cases, she said highly-placed figures should consider whether they could change the culture in Parliament and, if not, "consider their position".
Mrs Leadsom, the leader of the House of Commons, said it was vital that the external members of the commission, led by health and housing expert Jane McCall, were in charge of implementing the recommendations and not MPs.
"We are determined to allow for historic allegations to be both investigated and acted upon and for there to be independence in the sanctioning of Members of Parliament," she said.
The First Division Association, which represents Commons staff, said it was the "first step to ending the toxic culture of deference and silence that has allowed bullying, harassment and sexual harassment to thrive".
"We wish to pay tribute to all the brave members of staff, both past and present, who came forward and shared their stories," Amy Leversidge, its assistant general secretary, added.
"They courageously spoke truth to power and, finally, power listened."