Free time should be measure of UK's well-being, say Greens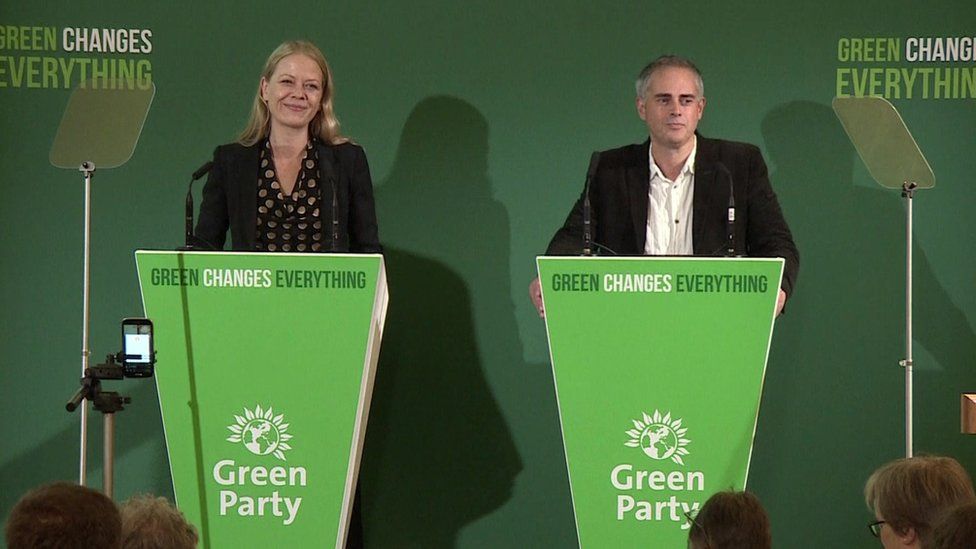 People's free time should be recorded as a way to measure the UK's "well-being", the Green Party says.
The party is calling for a "Free Time Index" and says that time spent outside work and commuting is a better measure of how well the UK is doing than GDP.
Co-leader Sian Berry told the BBC work-life balance was "in crisis" and more people were working while commuting.
The party also said it wanted paid training leave for all workers to boost skills and reduce staff turnover.
Calling for new free time indicators to be included in the next Budget, Ms Berry told BBC Radio 4's Today programme: "Work-life balance is an incredibly important indicator of people's well-being and it is in crisis at the moment.
"People are constantly 'on', even when they are commuting. There's an enormous amount of unpaid caring going on which doesn't get measured, which doesn't leave people with very much free time either. We have got a mental health crisis and we think we should be measuring this."
She added that other indicators of a healthy society should be measured, like "resource use, housing affordability and health".
"It should be used as a more important indicator than GDP of how our country is doing," Ms Berry said, arguing it could then be used to inform policy.
Pressed on whether Green policies, which include a four-day working week, would mean less money to invest in infrastructure and public services, she said people with more fulfilling work and more free time could be more productive.
The Green Party failed to make its hoped-for breakthrough in the 2017 general election, as its vote was squeezed by Labour. But it made headway in May's council elections, adding eight seats.
In Friday's speech to the Greens' autumn conference in Bristol, Ms Berry promised "radical common sense for the common good" and said her party was a real alternative to Labour as "we go further and we do it better".
She said the momentum behind calls for a referendum on the outcome of the Brexit negotiations "feels absolutely unstoppable" while her co-leader Jonathan Bartley described Brexit as a "pitiful charade".
Mr Bartley called for a total "system overhaul" in response to the threat from climate change, adding: "We won't debate with climate-change deniers because there isn't time".
In response to the Greens' free time proposals, Len Shackleton, research fellow at the free market think tank the Institute of Economic Affairs, said: "GDP is not the only measure of how well the country is doing, but it is the most useful for comparisons with other countries and with the UK over time."
He said life satisfaction, happiness and anxiety indicators were already published by the Office for National Statistics, adding: "We have regular time-use surveys which could be used to create something like what the Greens want. But what would it show, really?
"People might have more time to spend with their families if unemployment rose dramatically. There are different perspectives within the family.
"Using GDP as our prime indicator cannot deal with these concerns, but nor can any other simple measure."
The ONS carried out a survey of leisure time in the UK in 2015, which suggested that UK men spent an average of six hours nine minutes a day on leisure activities - while women spent five hours 29 minutes. Most of that time was spent watching TV, listening to music or reading.
There has been some research which suggests that using money to free up time is linked to increased happiness.
The coalition government attempted to measure the happiness of UK citizens and the first national well-being survey was published in 2012.
The ONS recently published its latest "personal well-being" statistics, which suggested that, compared with both the UK and the other countries, people in Northern Ireland had "better average ratings across all personal well-being measures".