May's end of austerity claim 'not credible', says Labour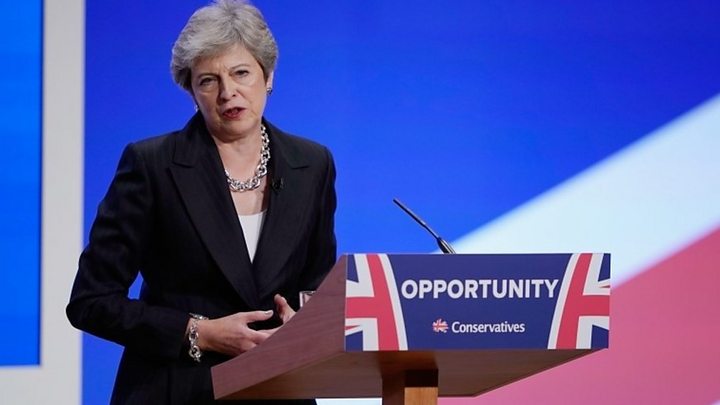 Theresa May's claim that austerity is coming to an end is as likely as her winning Strictly Come Dancing, Labour has said.
The prime minister told the Conservative Party conference that, after a decade of economic sacrifices, the end was in sight.
But shadow chancellor John McDonnell said the words "lacked credibility".
He said children's services faced a £2bn budget shortfall while councils had a £4bn hole in their finances.
In her leader's speech in Birmingham, the prime minister said people needed to know that their "hard work had paid off" after a decade of budget cuts, wage freezes and below-inflation pay rises in the public sector.
She also signalled that there could be a loosening of the purse strings in next year's Spending Review, with more support for the NHS and other frontline services.
"The British people need to know... that we get it," she said.
"Because you made sacrifices, there are better days ahead. A decade after the financial crash people need to know that the austerity it led to is over."
But Mr McDonnell said the PM's claims "did not hold water", citing statistics from the Institute for Fiscal Studies think tank, which he said indicated 75% of this year's welfare cuts had yet to happen.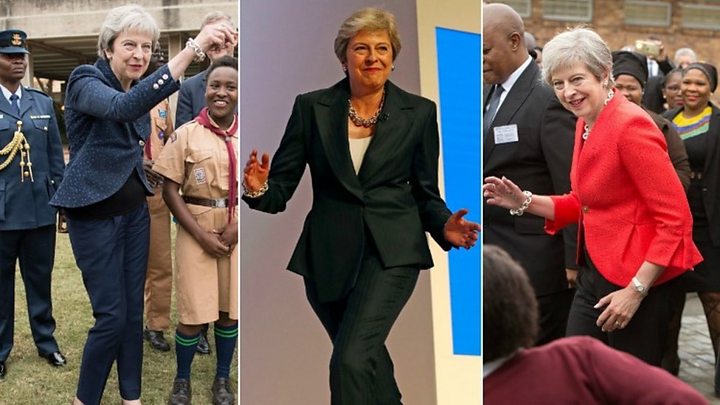 "If they were serious about ending austerity, Philip Hammond would get up today and immediately cancel the cuts that are coming to hit us in the next four years," said Mr McDonnell.
"Councils have predicted a £4bn hole in their budgets next year and we have a record number of children coming into care because of the withdrawal of services from families. None of that has been cancelled.
"We are also told that an ending of austerity is completely dependent on her securing her own Brexit deal which is clearly not going to happen."
Referring to Mrs May's unexpected start to her conference speech, when she shimmied on to the stage to Abba's Dancing Queen, he said her economic arguments were about as credible as "if she was about to win Strictly".
Mrs May's austerity pledge, as well as her announcement of an end to the borrowing cap for local councils wanting to build new homes, was welcomed by Tory MPs who want her to stake out a much bolder vision for the UK after it leaves the EU in March.
But the BBC's economics editor Kamal Ahmed said the announcements made Chancellor Philip Hammond's job harder ahead of his Budget later this month.
He said the chancellor was always wary of announcing the end of austerity, given the fragility of economic growth and the fact that many cuts, such as to benefits, have yet to work through the system.
The government has committed to finding an extra £20bn for the NHS by 2023 but not yet said where the money will come from, although ministers have indicated it will be partly funded by tax rises.
In her speech, Mrs May scotched speculation that fuel duty could go up for the first time in nearly a decade, saying she was extending the duty freeze for a ninth year in a row, a move costing the Exchequer £800m.