'General strike' MP Laura Smith got carried away, says Tom Watson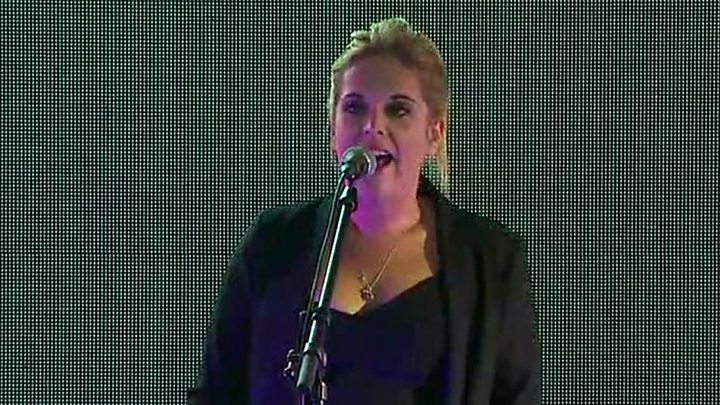 A Labour MP who called for a general strike to bring down the government unless there is a general election "got a little bit carried away", the party's deputy leader says.
Laura Smith was applauded - including by shadow justice secretary Richard Burgon - after her comments at Momentum's conference in Liverpool.
Deputy leader Tom Watson said it was "not particularly helpful".
Another frontbencher stressed that a general strike was "not party policy".
A general strike would involve co-ordinated walkouts by trade unions to maximise disruption.
This is what happened in 1926, when Britain's industry was brought to a standstill for nine days after other industries joined miners who were striking over wages.
Ms Smith, the MP for Crewe and Nantwich, was speaking at the Momentum-organised The World Transformed event in Liverpool, which runs alongside Labour's conference.
"Today we've heard calls for a true people's vote. A general election," she said.
"Comrades, we must topple this cruel and callous Tory government as soon as we can. And if we can't get a general election, we should organise with our brothers and sisters in the trade unions to bring an end to this government with a general strike."
After the crowd rose to their feet in applause, she added: "That went better than I thought it would've gone."
Speaking on BBC Radio 4's Today programme, Mr Watson said: "Well, it's not particularly helpful, but she is a new MP and she was at a big fringe event - nothing to do with the party organisation - and I'm sure she got a little bit carried away."
Shadow business secretary Rebecca Long-Bailey said: "Laura is an absolutely amazing MP, she's one of the North West MPs with myself, she's so full of energy and enthusiasm, but we're certainly not advocating general strikes as Labour Party policy."
She added: "Just to make it perfectly clear a general strike is not Labour Party policy."