Labour conference: No new free schools or academies, Angela Rayner pledges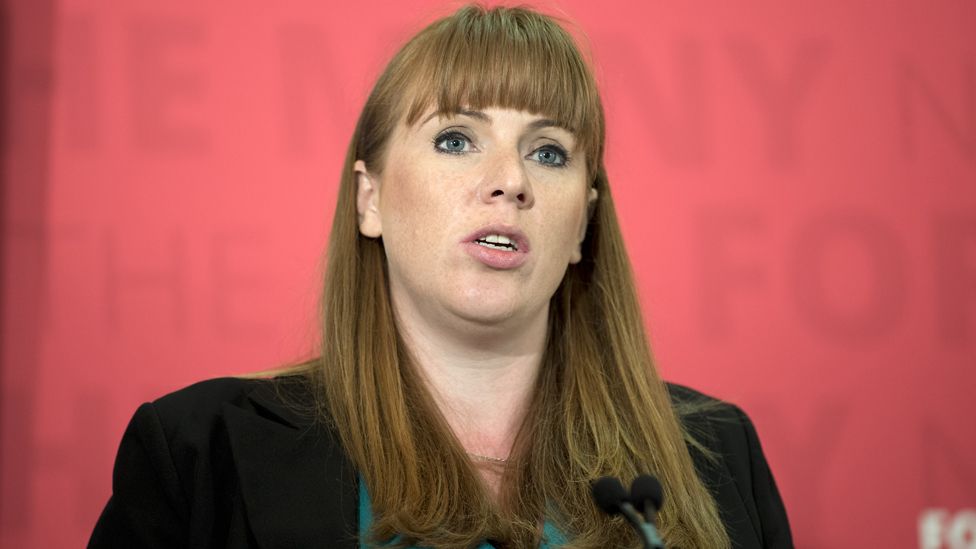 Labour would "immediately" end the government's academy and free schools programme in England, the shadow education secretary has said.
Angela Rayner told the party conference in Liverpool the current system is "simply not fit for purpose".
The two thirds of secondary schools and fifth of primaries already out of local authority control will not be affected.
But Labour says powers over school admissions and building new schools should be returned to councils.
There are about 3,400 secondary schools and 16,700 primary schools in England.
Those that are academies are independent, state-funded school and receive their funding directly from central government, rather than through a local authority. Free schools are academies set up by groups of parents, teachers, charities, trusts, religious and voluntary groups.
The number of academies and free schools grew dramatically under the coalition government, and has continued under the present Conservative administration.
Ministers have argued they help drive up standards through greater innovation and competition in the system.
Labour's proposals go further than last year's manifesto which only proposed ending new free schools.
Under the party's plans, responsibility for decision-making and budgets could eventually be transferred to a governing body of elected parents, teachers, school staff and community representatives.
In her speech, Ms Rayner said the free school and academies schemes "neither improve standards nor empower staff or parents".
"The Tories have thrown money at an academy and free school programme that is not improving outcomes for pupils, even while individual schools have their budgets cut year after year," she said.
Labour said it would allow local councils to build new schools and take back control of admissions, adding that it would, during its time in office, "bring all publically-funded schools back into the public sector with a common rulebook and under local democratic control".
Ms Rayner also said a future Labour government would enforce national pay rules to prevent executives at the chains running free schools paying themselves "fat cat salaries".