Theresa May vows to root out anti-Semitism 'scourge'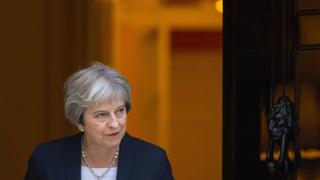 Prime Minister Theresa May has vowed to root out the "scourge of anti-Semitism" in a speech.
Mrs May said some Jews are "fearful of the future" but that anti-Semites do not speak for the "overwhelming majority of people in our country".
The PM said criticising Israel could never be an excuse for questioning its right to exist or for "hatred against the Jewish people".
"I stand with you," she said at the United Jewish Israel Appeal dinner.
The UJIA is a charity that works with young people in Israel and the UK Jewish community.
"If we are to stand up for the values that we share - then one of the things we need to do is give young Jewish people the confidence to be proud of their identity - as British, Jewish and Zionist too," Mrs May said.
"There is no contradiction between these identities - and we must never let anyone try to suggest that there should be."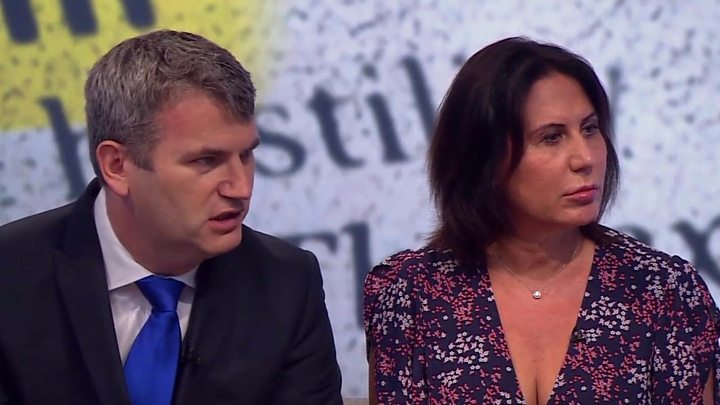 Claiming Israel is a "racist endeavour" - one of the examples of anti-Semitism listed by the International Holocaust Remembrance Alliance - is "abhorrent" and an attempt to separate Jews in the UK from their connection with Israel, she added.
The Labour Party recently adopted the IHRA code and examples in full following a drawn-out party row, alongside a statement that this would not undermine free speech on Israel.
The prime minister said criticising Israel's actions "can never be an excuse for questioning Israel's right to exist, any more than criticising Britain's actions could be an excuse for questioning our right to exist".
She added: "And criticising the government of Israel is never - and can never be - an excuse for hatred against the Jewish people - any more than criticising the British government would be an excuse for hatred against the British people."
Mrs May speech also comes after the Board of Deputies of British Jews said it was disappointed that Conservative MEPs refused back a censure motion against Hungary's government, which is accused of attacks on minorities and the rule of law.