George Freeman says he will stand for Tory leader next year if asked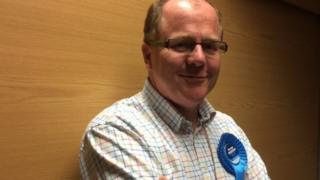 MP George Freeman has said he will put his name forward to be the next Tory leader if "asked to" amid continuing speculation over Theresa May's future.
It comes after the ex-minister, who once chaired Mrs May's policy board, said there should be leadership contest next summer after Brexit was settled.
He said he was "no Michael Heseltine" and would "stand back" if top figures from the "next generation" emerged.
Mrs May has said she will serve as long as her party wants her to.
Michael, now Lord, Heseltine launched a Conservative leadership challenge to Margaret Thatcher in 1990, triggering a contest won by John Major, after Lady Thatcher resigned as PM.
Earlier this week, pro-Brexit MPs unhappy with Theresa May's Chequers blueprint for future co-operation with the EU openly discussed her future.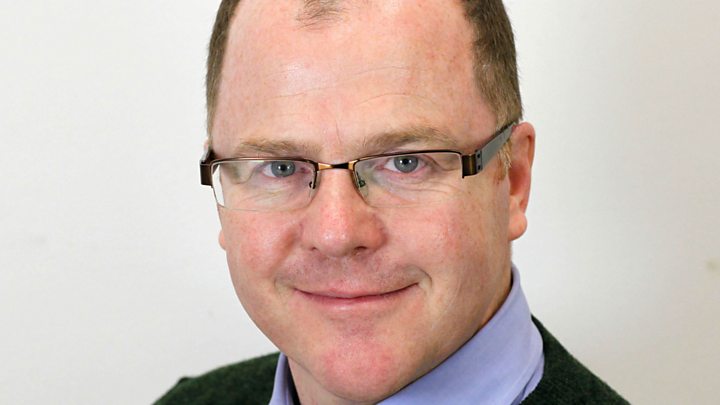 This led to a backlash from senior figures such as Michael Gove and Iain Duncan Smith, who described leadership speculation as "loose talk" that should be stamped upon.
Downing Street has insisted there is no vacancy and the PM is focused on delivering the best outcome for the UK as it prepares to leave the EU this Spring.
Negotiations on the terms of the UK's exit are entering their final stages, with both sides hoping for an agreement by the start of November at the latest.
The UK and EU want to agree an outline statement on their future relations at the same time.
---
Should Theresa May be worried?
By BBC political correspondent Jonathan Blake
If you're thinking "should I know who this guy is?", don't worry, the answer - unless you're a keen Westminster watcher - is no.
As George Freeman himself said - "If I was still advising Theresa May..." - which of course he isn't, having resigned as the chair of her policy board in November last year.
But should the prime minister be worried?
It's hard to ignore the fact that an MP has pointedly said in public that it is time for their leader to set a date for their departure.
And this week others were slapped down by senior colleagues for expressing their frustration with Theresa May's leadership over Brexit.
But if George Freeman has an organised campaign of supporters in Parliament, which he would need to be a serious contender, he is keeping it very well hidden.
He also qualified his own leadership intention with the use of that key two letter word 'if' - "If people want me to in Parliament, I will," he said. As one MP put it; "I can't imagine who would ask him." Ouch.
---
But Tories who back a Canada-style trade deal with the EU have threatened to block the PM's Chequers plan, which proposes a much closer relationship, when the issue is voted on in Parliament in the autumn.
Mr Freeman, who voted Remain in the 2016 referendum and was seen as ally of former leader David Cameron, quit as Mrs May's policy adviser in November last year over concerns about the direction of the party.
He told BBC Radio Norfolk it should be up to a new leader to decide the UK's future relationship with the EU.
The Mid-Norfolk MP said there should be a leadership contest next summer, lasting no more than three months, to determine the party's future direction, and he was prepared to throw his hat into the ring.
"If the question is 'will I stand, the answer is if people want me to in Parliament, I will."
'Right leader'
The next leader, he said, should come from the new crop of Tory politicians elected since 2010 - "not the old faces" as he described them - at least 10 of whom he suggested could do the job.
"I would like to see the whole range of candidates stand. I would like a democratic Conservative Party choose the right leader. I'd like to see the nation see the breadth of talent we have".
But Mr Freeman indicated that he would not challenge Mrs May and would "stand back and champion" another candidate if they represented the "right package of ideas".
"I did not sit down with a plan 20 years ago to become prime minister," he added.
Mr Freeman said the advantage of having a contest next summer was that the issue of whether Brexit would happen would be settled by then and the party would, instead "be debating where we take it".
And he said the Conservatives needed to focus on other issues, apart from Brexit and deficit, if they were to persuade young people that they were not "technocratic, burnt-out and energy less".
Fellow Tory MP Tom Tugendhat has also called for "a generational shift" in the leadership of the party if and when Mrs May stands down.
He told the Spectator: "The vast majority of my generation wants to stop banging on about Europe. We want to talk about the optimism we feel in this country.'