Ministers bid to cut most polluting wood and coal burned at home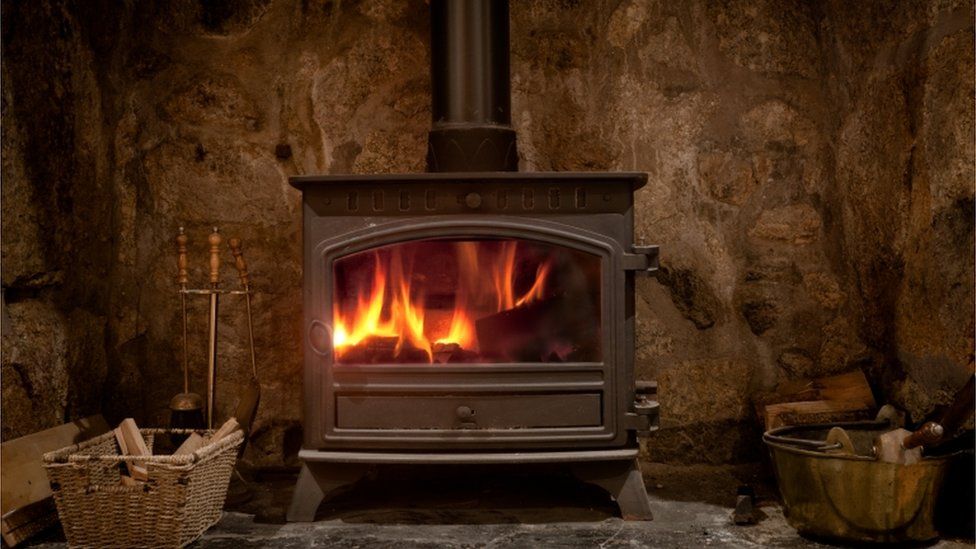 The sale of wet wood and coal for use in home burners could be phased out in England under government proposals.
Bags of logs sold in DIY stores, garden centres and petrol stations often contain wet wood - which is more polluting - and would be banned.
Traditional house coal could be phased out as early as 2019 under Department for Environment, Food and Rural Affairs (Defra) proposals.
The government says it wants to encourage "cleaner burning".
However, it is not banning wood or coal burning stoves.
The plans also aim to encourage people burning coal to use a smokeless version along with low sulphur manufactured solid fuel.
They would ban the sale of wet wood, which produces more smoke, in small quantities and anyone wishing to sell it under a certain volume would need to apply for certification.
Traditional coal - which is more likely to be used by people on low incomes than wood burners - could be phased out any time between 2019 and 2021, under the proposals.
Pollution from burning wood and coal in the home currently causes 38% of particulate pollution - far outweighing that caused by industrial combustion (16%) and road transport (12%).
The government's Clean Air Strategy aims to reduce particulate matter emissions by 30% by 2020.
The proposals are aimed at ensuring only the cleanest fuels are being sold.
Environment Minister Therese Coffey said: "Everyone has a role to play in improving the air we breathe, and reducing pollution from burning at home is a key area where we can all take action.
"While we will never be able to eliminate all particulate matter, by switching to cleaner fuels, householders can reduce the amount of harmful pollution to which they unwittingly expose themselves, their families and the environment, while still enjoying the warmth and pleasure of a fire."