Jeremy Corbyn apologises for hurt caused to Jewish people by anti-Semitism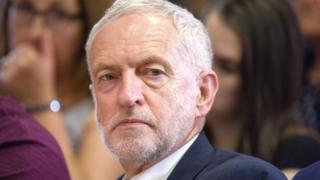 Labour leader Jeremy Corbyn has again apologised for hurt caused to Jewish people by anti-Semitism in his party.
In a video message, he also admitted Labour had been too slow in dealing with disciplinary cases.
It comes as his deputy Tom Watson warned the party could "disappear into a vortex of eternal shame" and be unfit to lead if it did not tackle the issue.
He gave a stark warning in The Observer, saying Labour had to take a "long, hard look at ourselves".
Labour has been dealing with a row about the extent of anti-Semitism within the party for more than two years.
Recently, the focus has been on a new code of conduct the party has adopted on anti-Semitism, with critics concerned that it does not go as far as the International Holocaust Remembrance Alliance's guidelines.
Mr Watson called for Mr Corbyn to adopt the full definition of anti-Semitism in his interview on Sunday, and also said internal inquiries into Jewish Labour MPs Margaret Hodge and Ian Austin should be dropped.
The Labour MPs, who both lost family members in the Holocaust, are facing disciplinary proceedings for confrontations over the party's response to anti-Semitism claims.
His pleas were not addressed in Mr Corbyn's message, which was posted on Twitter.
Mr Watson said Labour needs to "stand up for what is right and present the party as fit to lead the nation".
He has faced a backlash on social media over his comments, with thousands of Labour supporters calling on him to resign and some targeting personal abuse at him for allegedly stabbing Jeremy Corbyn in the back.
Labour's deputy leader responded to the criticism by saying he "never, ever" thought he would face demands to quit "for standing up for people who are facing prejudice and hate".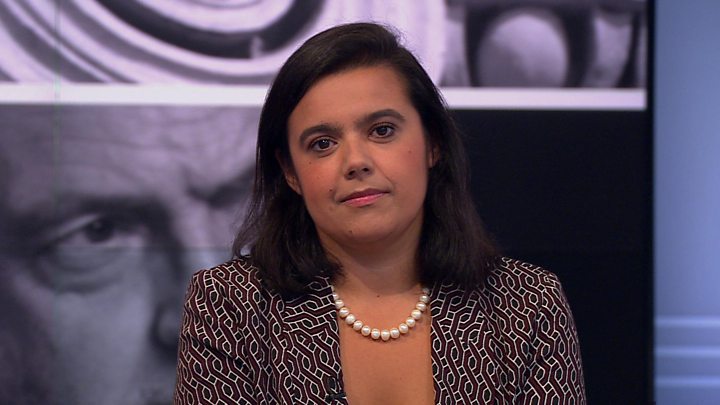 He was backed by some Labour MPs and former Foreign Secretary David Miliband who said the anti-Semitism row had "revealed myopia and sectarianism" at the top of the party.
Labour MP Wes Streeting, a prominent critic of Mr Corbyn, said the situation was a "cesspit", writing: "Imagine demanding the resignation of our deputy leader because he's called for meaningful action against racism."
Former minister Yvette Cooper, chairwoman of the home affairs committee, told BBC Radio 4's Today programme: "I support Tom on this. I think the point is we need to address it."
Shadow business secretary Rebecca Long-Bailey said: "Tom Watson in his article stated that we need to get this right - and I agree with him, and Jeremy agrees with him on that point.
"It's important for us all in the Labour Party to take full responsibility for this issue and make sure we deal with it as quickly as possible."
In his video, Mr Corbyn said anyone who denies that anti-Semitism is "surfacing" in the party is "clearly actually wrong and contributing to the problem".
"I'm sorry for the hurt that's been caused to many Jewish people," he said.
"We have been too slow in processing disciplinary cases of, mostly online, anti-Semitic abuse by party members. We're acting to speed this process up."
Mr Corbyn also stressed that people who hold anti-Semitic views "have no place in the Labour Party" and said people who use "anti-Semitic poison" are not his supporters, nor do they speak for him or the party.
He has repeatedly condemned anti-Semitism and has previously said he is "sincerely sorry".
But The Campaign Against Antisemitism criticised the video for being "insincere" and said Mr Corbyn had failed to address his own issues with anti-Semitism.
Gideon Falter, chairman of the group, said: "It is just another contradictory, hypocritical, insincere attempt to whitewash his own role as the author of this nightmare."
The Jewish Leadership Council and Board of Deputies have accused the Labour leader of "ideological hostility" to the International Holocaust Remembrance Alliance (IHRA) definition of anti-Semitism and its 11 examples.
While Labour's code has adopted the definition, it misses out four of the examples.
Sunday's video comes after Mr Corbyn wrote a piece in the Guardian on Friday, in which he resisted the same demand over the IHRA definition from others.