Margaret Hodge criticises 'ridiculous' disciplinary action over anti-Semitism row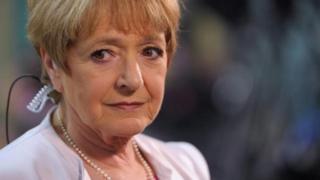 Labour MP Dame Margaret Hodge has criticised the disciplinary action she is facing by the party - saying she has "no idea" what the allegations are.
She said it was "ridiculous" how her case was handled compared with executive committee member Pete Willsman - who apologised over comments about members of the Jewish community.
The action is over a confrontation she had with Mr Corbyn about anti-Semitism.
Labour said it did not comment on individual cases.
It added that in all cases, people are told the nature of the complaint and kept informed about the process.
Meanwhile, following the recent row about Labour's response to anti-Semitism allegations, the party is understood to have approached the Jewish Museum in London about Mr Corbyn making a speech there, but nothing has been confirmed.
'Very unfair'
Speaking on Woman's Hour on BBC Radio 4, Dame Margaret said she had chosen to confront Mr Corbyn in anger at what she said was the party's "arrogance" over its new code of conduct on anti-Semitism.
Labour's guidelines repeat the International Holocaust Remembrance Alliance's definition but has rewritten the wording of some of the examples of anti-Semitism it lists.
Dame Margaret accused Labour of "playing around" with the international definition, and said she had gone to tell Mr Corbyn he was "perceived as being anti-Semitic". She denied reports she had sworn at him.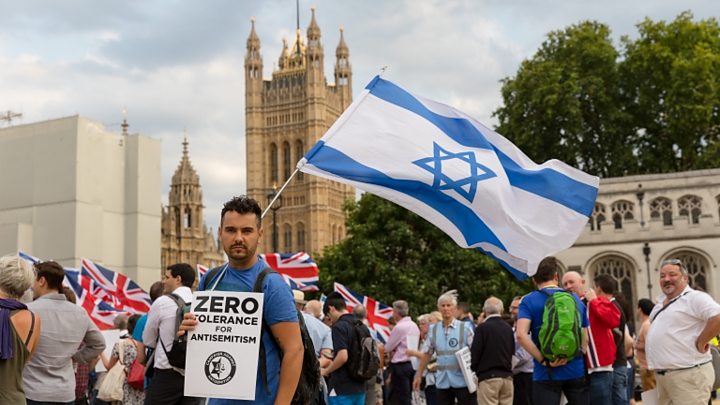 Three weeks on, she said: "I still do not know what the allegations against me are, I have no idea what the process they are going to follow... this seems to me a very very unfair process."
Some Labour figures, including the shadow defence secretary, have called for the action against Dame Margaret to be dropped - and shadow chancellor John McDonnell said Labour needed to "move on".
Momentum backing
Mr Willsman, an ally of Mr Corbyn, was recorded during a National Executive Committee meeting suggesting Jewish "Trump fanatics" were behind accusations of anti-Semitism in Labour ranks and saying he had never seen anti-Semitism in the party.
He later apologised and said not all of his remarks were accurately reported. A party source said earlier this week that the apology meant the matter had been resolved.
Dame Margaret added: "He said it in front of the leader, in front of the general secretary, when I hear that and hear no action being taken, I think it all beggars belief... I think it's ridiculous."
Labour campaign group Momentum has withdrawn its support for Mr Willsman over his remarks - it had been backing him as one of nine pro-Corbyn candidates in the NEC elections.
It said it welcomed his apology but described his comments as "deeply insensitive" and "inappropriate".
But not everyone is happy at Momentum's decision, which Matt Wrack of the Fire Brigades Union said was "cowardly, undemocratic and politically inept".