Tories delete 'Love Island' bottles promotion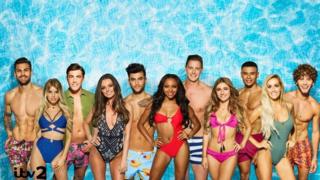 The Conservative Party has deleted a Love Island water bottle promotion it launched to mark the show's final.
The Tories had promised "Love Island water bottles" to Instagram followers, featuring phrases like "don't let Corbyn mug you off".
The bottles in question looked different to the official version - and the promotion was later reworded, with references to the hit ITV2 show removed.
An hour later the post was deleted completely.
The original offer appeared on the party's Instagram story earlier on Monday alongside the hashtags #FreeMerch, #FinalCountdown and, in what is perhaps a first for the governing party, #DontBeAMelt.
To stand a chance of getting one of the "limited number" of bottles available people have to enter their email address.
As political campaigning increasingly takes place online, all major parties have been using innovative ways to acquire supporters' email addresses.
And Love Island has had its political moments this year. Last month, a clip of Love Island contestants discussing Brexit - and its potential impact on trees and cheese - went viral on social media.
After leaving the show, Hayley Hughes then got the chance to put some of her Brexit questions to a BBC reporter, and discussed the issue with senior Remain and Leave figures on the Daily Politics programme.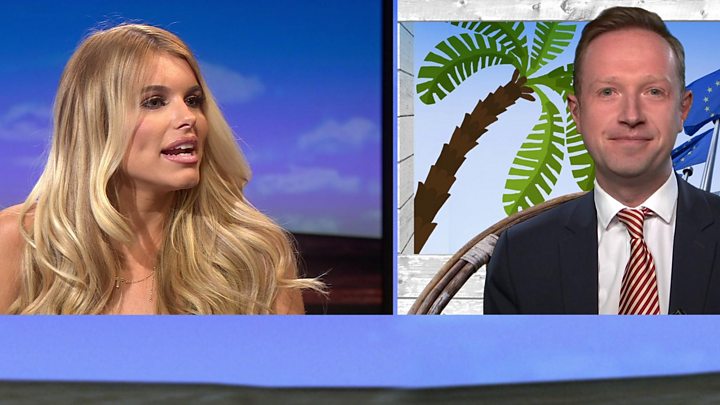 Another contestant, Zara McDermott, joined the island after working as a policy adviser for the Department of Education. She later told BBC Radio 5 live that she wants to return to politics.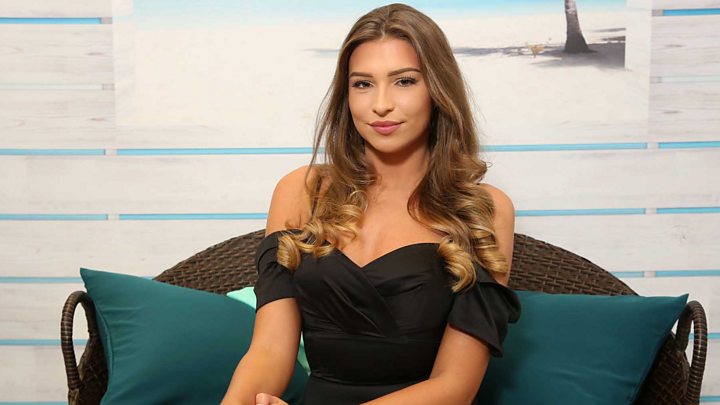 At last year's general election, judging by polls, the Conservative Party performed less well with younger voters than Labour did.
Jeremy Corbyn's party spent less money on social media advertising but their posts were far more widely shared and discussed online. Earlier this year I had a look at who spent what on Facebook during the 2017 election campaign.
Since then the Tories have made an effort to improve their online operation, such as running training sessions for MPs on how to use Instagram.
To enter the Love Island water bottle promotion, followers must enter their personal details including an email address.
Collecting email addresses is increasingly important to political campaigns - but with new restrictions since 'GDPR' rules came into force in May.
There is no suggestion the Conservatives' promotion flouts these rules as it is clearly stated that the data will be collected by the party and shared with officials.
The post also links to a longer privacy statement on the party's website.
The Labour Party has also run promotions which seem designed to collect supporters' email addresses, such as "what number baby born on the NHS are you?"
Earlier this year to mark the hundredth anniversary of some women getting the vote, Labour created an online tool which displays how many MPs in history have shared a particular name.
As expected, some names have been rather more common than others on the House of Commons' green benches.
Although this tool does not ask for an email address to enter, users are then prompted to "take the next step with us", which involves signing up as a supporter and sharing personal data.
The winners of Love Island are due to be crowned on Monday night's edition of the show on ITV2, from 21:00 BST.