Could a prime minister ever have a Brummie accent?
By Chris Mason & Joey D'Urso
Archive on 4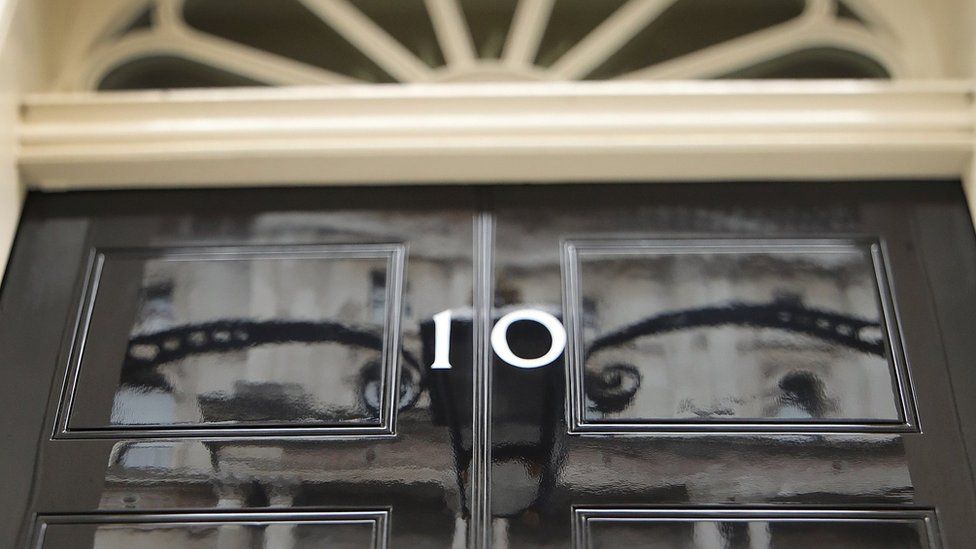 Accents show a lot about a person's life and background. But do they make a difference to getting on in politics?
"I think that in this chamber a Brummie accent is a very rare thing. And I look forward to changing that!"
So said Jess Phillips, the Labour MP for Birmingham Yardley, when she gave her maiden speech in the House of Commons in 2015.
Accents are rich in sound but, as Ms Phillips emphasised, they are heavy in baggage that we load on to others and others load on to us.
But do we all have an accent, wherever we come from?
"We do. It is linguistically impossible to not have an accent," Rob Drummond, a linguist at Manchester Metropolitan University, says.
"But the very fact that some people think they don't have an accent tells us something interesting about society. Because the people who think they don't, tend to be the people who have an accent from around the south-east of England.
"This is still perceived as some kind of a standard way of speaking, but of course the only way it is perceived to be standard is because it is where the seat of power - between London and Oxford and Cambridge - traditionally has been."
There are MPs who have had problems being understood in the Commons. Alan Brown, the SNP MP for Kilmarnock and Loudoun in Ayrshire is one. So too is Emma Lewell-Buck, who has been the Labour MP for South Shields on Tyneside since 2013.
"Hansard would often ask for clarification. I type my speeches out in full now, to make Hansard's job easier, for clarity," Ms Lewell-Buck says, referring to the team that transcribes every word spoken in Parliament.
"I think there are a hell of a lot more accents and regional voices in there, even in the time I've been in there," she adds. "It makes it more a vibrant Parliament. It makes it sound like the country it represents a bit more."
But both Mr Brown and Ms Lewell-Buck have encountered the same thing back in their constituencies: surprise from locals that their MP sounds like they do. A welcome surprise, but a surprise nonetheless.
It is a "snobbery element in reverse", reflects Mr Brown.
I am fascinated by accents.
Not just because I am intensely proud of my roots in the Yorkshire Dales, but because as a reporter, voice is more than just our vocal fingerprint. On the radio it is the whole professional "us".
And believe me, you become very aware, very early on in a career in my game, that phonetic diversity matters. It is a badge of difference, for better or worse.
I will never forget the observation from my year as a trainee in 2001 when I found out a kindly soul had predicted of my future: "He won't get on the air with a voice like that."
As it happens, I rather suspect I have been incredibly fortunate in my timing - my career starting at just the point it was seen to be fashionable to have more regional accents in broadcasting.
I also suspect there is probably a greater prejudice in our industry now against voices perceived to be posh.
But is this hang-up about accents uniquely British? No, it turns out.
Philippe Blanchet, a professor of linguistics at the University of Rennes, says French presidents "speak with a neutral, standardised pronunciation, which is based on the one that comes from the higher classes in Paris".
"They are not supposed to have an accent. Because in France when people say you have an accent, it means that you don't use the standardised pronunciation," he says, adding: "The least accepted accents in France are those of the northern part of the country and those from working-class urban and rural parts of the country."
A rather familiar observation...
So, could a UK prime minister ever have a Brummie accent?
I do not say this with a huge amount of conviction, but I think the answer is, probably, possibly, yes.
If they were seen by their party and the country to be a worthy leader on every other metric of these things, maybe they could turn their accent to their advantage, claim it to be the very essence of modernity and a new politics.
And yet, there is still evidence that prejudice could stand in their way. A poll by YouGov in 2014 put the Brummie accent at the bottom of a league table for "the most attractive accents in the British Isles".
It is one of the reasons why I wrote "probably, possibly" a few sentences ago.