Gender neutral titles for Lords ruled out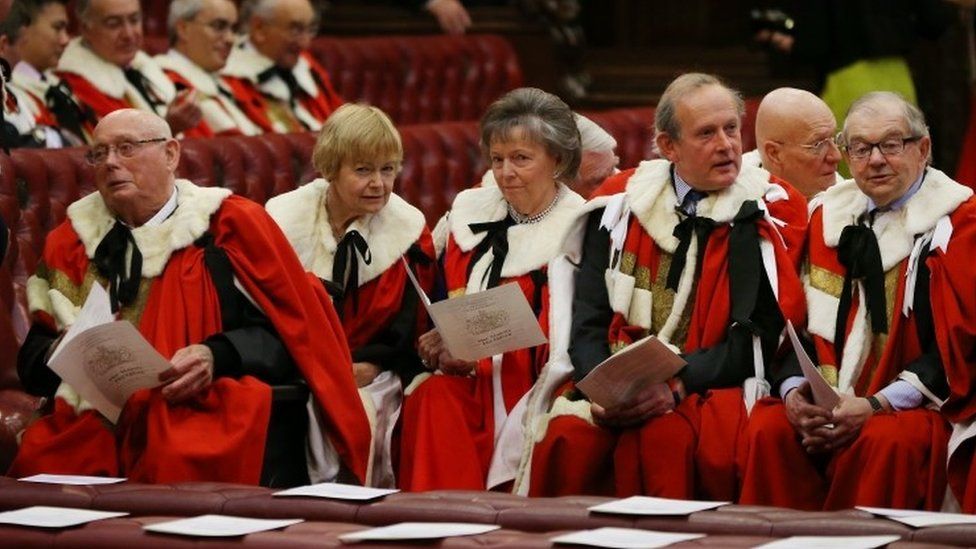 The government says it has no plans to introduce gender neutral titles for members of the House of Lords who do not identify as a man or a woman.
Ministers are also looking at how best to help "non-binary" people lead "discrimination-free lives".
Green peer Baroness Jones asked the government if this would include the creation of new gender neutral titles.
She urged ministers to consider "what title a non-binary person, who does not identify as a man or woman, would have to take upon appointment to the House of Lords".
Newly appointed members of the Lords can choose their title - Jenny Jones opted to become Baroness Jones of Moulsecoomb, after the area of Brighton where she grew up - but they are always lords or baronesses.
Baronesses are sometimes referred to as 'ladies.' The wife of a lord is officially known as a lady, although she does not hold a peerage herself and is not entitled to a seat in the House.
Conservative peer Lord Young of Cookham told Baroness Jones there were no plans to change this.
"The style and titles of a peerage are determined by letters patent," the minister said in a written answer.
"Although based on traditional forms, these are adapted to reflect the individual circumstances of the person on whom the peerage is conferred.
"No assessment of impact of the Gender Recognition Act on appointments to the House of Lords has been made.
"The government does not have any plans to introduce gender neutral titles for peers or members of the House of Lords at the present time."
Under the 2004 Gender Recognition Act, transsexuals can be issued with a new birth certificate in the gender they identify with.
But only 4,910 people have taken advantage of it, and the government plans to reform the legislation to make it easier to legally change gender.
It says transsexual people find the current system, which involves obtaining a medical diagnosis of gender dysphoria, to be too bureaucratic, expensive and intrusive.
It also plans to launch a separate consultation on "non-binary" people, who are not currently recognised in law.
"The government is aware that there seems to be an increasing number of people who identify as neither exclusively male nor female," the government says in a consultation document on reforming the Gender Recognition Act.
"As with all other trans people, we want people who identify in this way to be able to live discrimination-free lives in accordance with who they believe their true selves to be.
"We are working to determine what action it may be necessary for government to take in order to achieve this."