Brexit: UK official warns EU over talks 'insult'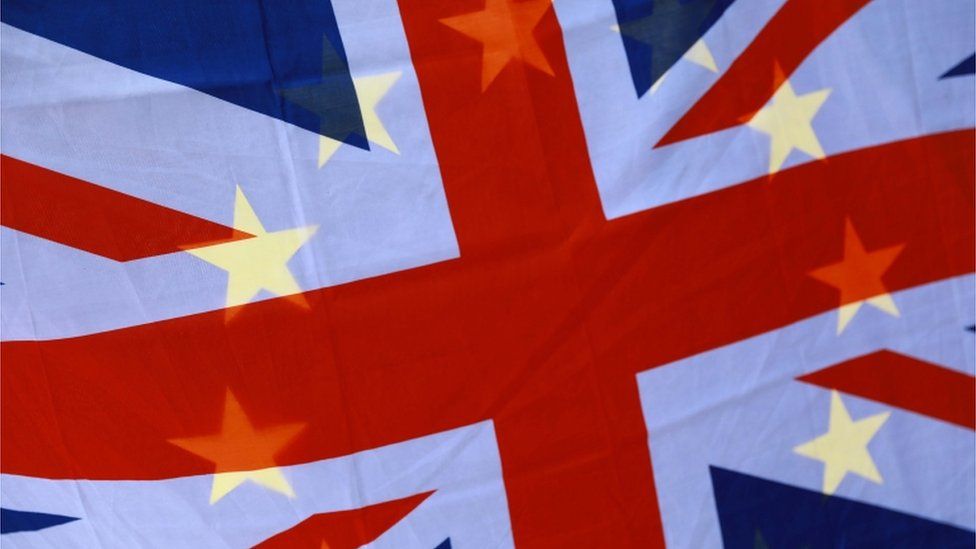 UK officials have warned the EU that its approach to Brexit negotiations risks damaging its security and economic relationship.
It comes as a senior EU official said the UK was living in a "let's just keep everything we have now... fantasy".
A UK official described those remarks as "laughable" and warned against "trying to insult us".
Meanwhile the UK says the EU should repay £1bn if it is excluded from the Galileo satellite navigation system.
In a briefing on Thursday, following three days of Brexit talks, a senior EU official told journalists the UK was in a fantasy that everything could stay as it is, which would mean that the EU would have to change so that Britain could remain the same.
"I'm a bit concerned because the precondition for fruitful discussions has to be the UK accepts the consequences of its own choices," the official said.
"The sooner we move beyond 'let's just keep everything we have now'… the sooner we move away from this fantasy, then the quicker we can make progress."
On the issue of the Irish border, the official said "we are running out of time" and that there had been no agreement, in three days of talks this week, on the "crunch items" of customs and regulatory alignment between Northern Ireland and the Irish Republic.
The UK government has proposed a fallback option if the UK and EU cannot agree new customs arrangements in time, to avoid a "hard border" in Ireland. It would see the UK remaining aligned with the EU customs union for "a limited time" after 2020 - something Theresa May has said would only be needed in "a very limited set of circumstances".
But the EU official said any solution must be "Northern Ireland-specific" and they must "do away with fantasy that it can be a whole-of-UK solution" because that would provide a back door for the UK into the EU's single market.
The official also suggested the row over the UK's access to the Galileo system was about the UK wanting to turn it from an EU programme into a joint UK/EU programme which was "a big ask" and would give the UK more influence than some EU member states.
But a UK official said the remarks were simply the EU's "public negotiating position".
He said: 'We presented seven papers this week, in the interests of resolving difficult issues in the interests of both sides, so the claim we aren't providing enough detail is laughable.
"The risk is that, if they follow down this track, putting conditions on our unconditional offers and trying to insult us, the EU will end up with a relationship with its third biggest economy and largest security partner that lets down millions of citizens in the EU and UK."
Brexit Secretary David Davis also tweeted that "a relationship based solely on existing third country precedents, as some seem to be suggesting, would lead to a substantial and avoidable reduction in our shared security capability".
He added: "Our citizens depend on this, let's not let them down."
BBC Brussels reporter Adam Fleming said it was meant to be a good week for the British, who had published a series of documents proposing future co-operation on issues ranging from data protection, research and foreign policy to fighting crime.
He added it could be typical posturing before a summit of EU leaders next month, or it could herald another low in the Brexit process.