No decisions but plenty of implications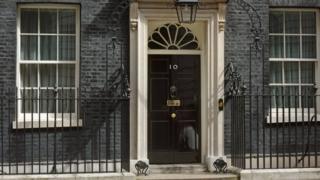 They met. They talked. They didn't vote. And they didn't decide. But in the lack of finality today there are still plenty of political implications.
First, and most straightforwardly, what none of the cabinet Brexit committee's 11 members seem to accept is that the existing government proposals to solve the customs conundrum are good enough.
The prime minister and her colleagues agreed there were still flaws and problems with both of the government's ideas that were put on the table all those months ago.
Theresa May therefore asked for more work to be done, and for revised proposals to be produced. Essentially, she told colleagues and officials to go away and come back with better ideas.
You can make your own judgement on whether that is a good thing or not. But it does mean that as things stand, the UK government, nearly two years after the referendum, does not have an agreed position on how customs will work after Brexit that has the full backing of the cabinet - let alone Parliament - and let alone the country or the rest of the EU.
That means too that the government is saying to Brussels, where demands are building for more detail: "We're still not quite ready to talk."
Three separate sources have also told me that six ministers out of the 11 on the committee expressed fears about the viability of the customs partnership - yes, the "unicorn" proposal we've discussed here before.
Those ministers included Gavin Williamson and Sajid Javid, who were both Remainers during the referendum, but neither of whom as things stand were ready to back what's thought to be the PM's preferred option.
That 'majority', even though there was no technical vote, means Brexiteers enthusiastically are claiming tonight that they have achieved their aim today, that which their backbench ranks were pushing for, killing the customs partnership option.
That's challenged by others who also have knowledge of what happened in the room.
It's said that the customs partnership idea is still theoretically on the table, and that fabled "more work" could make it feasible. It is difficult though in a purely political sense to see how that proposal can be revived.
A powerful group of Tory backbenchers has already threatened vengeance if the prime minister doesn't drop it - and now the cabinet committee where these decisions are meant to be made has, very narrowly, come down against it, for now.
Yes, it is possible of course that some ministers who are part of that circle could shift their position. It is also possible, as many of her colleagues hope, that Theresa May tries to force the issue, and calls the Brexiteers' bluff.
But in this febrile atmosphere, what are the chances of either of those possibilities coming true?