Local elections 2018: Final voting in English council polls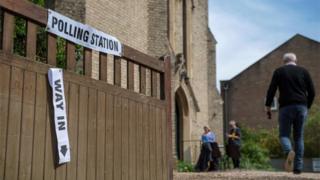 There is less than an hour to go for people to vote in council and mayoral elections across England.
Polling stations, which opened at 07:00 BST, will close at 22:00 BST.
Elections are being held in 150 local authorities, spanning metropolitan and district councils, unitary authorities and London boroughs.
Watford, Hackney, Newham, Lewisham and Tower Hamlets will elect mayors while the first-ever mayor for the Sheffield City Region will also be chosen.
There have been reports of some people being prevented from voting after turning up without the required identity documents, in the five areas which are trialling voter ID.
There are no local elections in Scotland, Wales and Northern Ireland. However, a parliamentary by-election for the Westminster seat of West Tyrone is taking place.
The council polls, in which 4,371 seats are being contested, are the first England-wide test of electoral opinion since last year's general election.
The leaders of the four parties with MPs in England have all voted.
Swindon, Woking, Watford, Gosport and Bromley have been running the voter ID trials - there are full details on the UK government website about which ID is required in each of the pilot areas.
One Bromley councillor said on Twitter that five people had been unable to vote and that long delays were putting more off. And in Woking, a councillor said a voter was turned away because his form of ID, a Surrey County Council document with his picture on it, was not accepted.
The prime minister's spokesman said all eligible voters in those areas had been told they needed to bring a form of ID.
He said: "The vast majority of people are casting their vote without a problem.
"This is a pilot, an evidence-based approach, and obviously we will consider the pilot and decide the best way to go forward."
Everyone else is able to vote as usual - just by telling the staff in the polling station their name and address - and will not need to take their polling card or other form of identity with them.
There have also been plenty of dogs making the trip to polling stations, with voters posting their pictures on social media:
Some other four legged friends have been getting in on the act:
About two thirds of the results will be declared overnight on Friday. The rest are being counted during the day on Friday with results expected during the afternoon.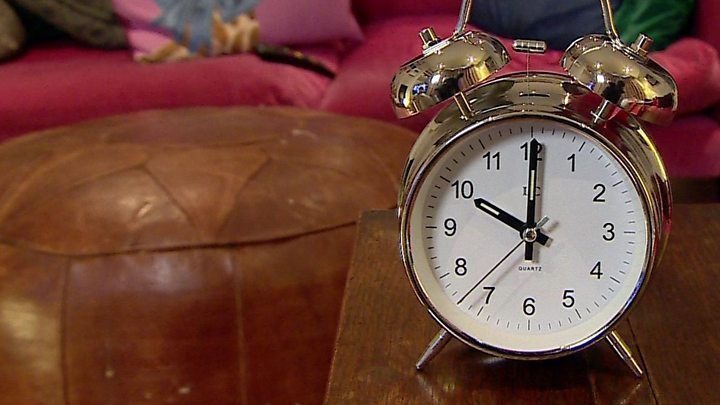 There will be rolling BBC News coverage online, with BBC TV election specials running overnight from 23:45 BST on BBC One and on Friday afternoon on BBC Two. There will also be full coverage on the BBC News Channel and, on radio, on 5 live.