Obituary: Michael Martin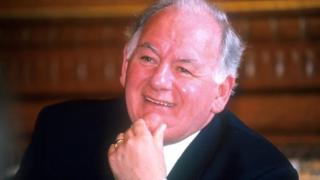 The son of a merchant seaman and a cleaner, Lord Martin of Springburn, who has died aged 72, symbolised for many in the Labour movement the opportunities their party offered to working class people to rise above their origins.
Michael Martin was intensely proud of his Glasgow roots and the way he had overcome a difficult start in life to ascend to one of the highest ceremonial roles in the land.
He was forced out as Commons Speaker in May 2009, after losing a vote of no confidence in his handling of the expenses scandal that was sweeping through Westminster.
His critics - led by the then Lib Dem leader Nick Clegg, who called him a "dogged defender of the status quo", and a major obstacle to greater "transparency and accountability" in the expenses system - claimed he was not up to the job.
But his supporters felt that the criticism levelled at him, almost from the moment he assumed the Speaker's chair, had been motivated as much by class-based snobbery as his merits as a Commons ringmaster.
His Glaswegian accent and background as a sheet metal worker and union official led him to be dubbed "Gorbals Mick" by some Conservative MPs and newspaper sketch writers.
In fact, he had been born in a tenement in the nearby Anderston area, on the north bank of the River Clyde.
He cut his political teeth as a shop steward in the Springburn railway engine works and, after a stint as a Labour councillor, became MP for Springburn in 1979.
Seen as being on the right of the Labour Party and a social conservative on matters such as abortion and homosexuality, he served as a Parliamentary aide to Labour's then deputy leader Denis Healey.
He set his sights on becoming Speaker and - after serving as deputy to Betty Boothroyd - was elected by MPs to succeed her in the role of keeping order in Commons debates and deciding which MPs can speak, in 2000.
Breaking traditions
He was the first Catholic Speaker since the Reformation and quickly set about making changes to some of the centuries-old traditions surrounding the role.
He began with a press conference - provoking critics to say he had broken the convention of keeping a distance from the media.
He did away with the tights worn by Speakers in favour of dark flannel trousers and continued the precedent set by his predecessor, Betty Boothroyd, by dispensing with the traditional wig.
Martin's father was an alcoholic, and apart from a teenage dalliance with underage drinking, he was a teetotaller, albeit one with his own brand of Scotch Whisky.
In March 2001, he told BBC Radio 4's Today programme how he went about selecting a new single malt to carry his title, which is traditionally sold in the Commons gift shop, by inviting 16 friends to a blind tasting.
"I left it up to the panel, and then afterwards we all had a good supper," he explained.
He initially faced criticism of bias towards Labour MPs - Commons speakers cease to represent any political party and are expected to be neutral.
In October 2001, he had to apologise after speaking up in favour of Home Secretary David Blunkett's abolition of the voucher scheme for asylum seekers.
In February 2002, he told off Conservative leader Iain Duncan Smith, and then prime minister Tony Blair, for raising what he described as party matters during prime minister's questions.
In the ensuing row, it was reported that Martin felt he was being undermined, because of his background, with each slur "an attack on every working class person from Clydeside".
Later Labour MP Tam Dalyell said: "All this stuff I read about 'Gorbals Mick' is odious. What the man is trying to do is do the job of Speaker properly."
In 2006, Mr Martin provoked uproar in the Commons by stopping Tory leader David Cameron asking Tony Blair whom he wanted as "his successor".
Martin insisted prime minister's questions was meant for discussing government business, not party matters. Mr Cameron called the decision "bizarre and extraordinary".
He also came in for criticism over the way he allowed the police to search the Commons office of then shadow immigration minister Damian Green, as part of an inquiry into leaked documents, without a warrant.
He was accused of failing to protect both MPs' rights and the power of Parliament to hold government to account.
But it was the expenses scandal that was to prove his downfall.
He led efforts to block the release of expenses details and called for a police investigation into the source of the leak to the Daily Telegraph.
His own allowances came under the spotlight - including claims he had flown members of his family in business class from Glasgow to London for a New Year break, using air miles gained from official trips.
The figures had been publicly declared already and there was no suggestion he had used his allowance incorrectly.
Confidence vote
But it was his reaction to the allegations levied against other MPs - and his own handling of the crisis - that led to a campaign to oust him.
On one occasion he angrily slapped down two Labour MPs who questioned his handling of the issue, telling one of them, Kate Hoey, he had already heard her "pearls of wisdom on Sky News".
He was thought to be the first Speaker in 300 years to be forced out by a confidence vote.
In October 2009, the former Labour MP joined his predecessor as speaker, Baroness Boothroyd, on the crossbenches in the House of Lords.
Although by tradition speakers are elevated to the Lords, the decision to grant Lord Martin's peerage proved controversial, with some speculation the honour should be withheld.
Tributes to him were led by his successor, John Bercow, who described him as "a decent, public-spirited man" who was "both passionate about and proud of his roots".
"He also had a great sense of humour," added Mr Bercow.
Former Labour leader and prime minister Gordon Brown said: "I knew him as a successful young trade union organiser, a dedicated member of Parliament, a conscientious Speaker of the House of Commons and latterly as a member of the House of Lords and no matter the position he occupied, he never forgot the debt he owed to his upbringing and the people he had been elected to serve."