MPs to force Theresa May to take tougher action on money laundering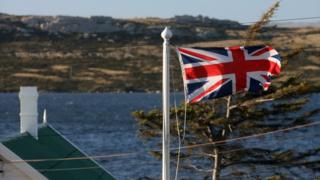 Theresa May looks set to be forced to impose greater transparency on tax havens under UK jurisdiction in a Commons vote next week.
A cross-party alliance of MPs, led by Tory MP Andrew Mitchell, believes it can defeat the government.
Mr Mitchell said: "Britain has shown real leadership in this area and it is very important that the government now accepts that this measure should happen."
The former chief whip and international development secretary, working with Labour transparency campaigner Margaret Hodge, has signed up 19 Conservatives behind an amendment to the Sanctions and Anti-Money Laundering Bill, which is due to be debated by MPs on Tuesday, 1 May.
It would require British overseas territories like the Cayman Islands and the British Virgin Islands to introduce a register revealing the beneficial owners of assets held in those jurisdictions - which could then be used to shine a light on money laundering and the proceeds of people trafficking and other crimes.
The amendment is backed by a series of Conservative heavyweights including the former chancellor Kenneth Clark, Treasury committee chair Nicky Morgan and Tom Tugendhat, chair of the Foreign Affairs Committee.
On the Opposition side, Labour shadow minister Helen Goodman has signed the amendment, and former Labour Leader Ed Miliband, Lib Dem Leader Vince Cable, leader of the SNP at Westminster Ian Blackford, and the Green MP Caroline Lucas are all signed up to it.
If it holds together, that cross-party alliance is strong enough to defeat the government in a Commons vote.
The rebel amendment would require the UK government to help overseas territories set up an public register of the beneficial ownership of companies within its jurisdiction - and, by 31 December 2020, prepare an Order in Council requiring the government of any British Overseas Territory that has not introduced a publicly accessible register to do so.
David Cameron introduced a register of beneficial ownership in the UK, aimed at revealing the true owners of assets such as luxury homes held by shell companies.
But the then prime minister failed to persuade leaders of overseas territories to follow suit.