Commons vote on customs union will add to pressure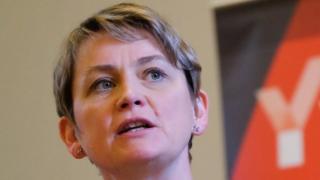 The House of Lords voting to reject the government's existing plan for how customs will work after we leave the EU was as surprising as the sun rising in the morning and setting at night.
Why it mattered was the political encouragement and cover it gives to Conservative rebels who are considering defying Theresa May on the issue in the Commons next month.
The extent of the Lords defeat last night gave succour to MPs from different parties who are working closely together to try to change the government's current position of avoiding any form of customs union once we are completely out of the EU.
Ministers had hoped to avoid the nightmare of holding a vote on the issue in the Commons until next month, giving more time to get likely rebels on board, more time to persuade and cajole.
The fact is, as the government knows full well, if there was a one-off vote on the issue with no other strings attached, most MPs would probably choose to stay in some form of customs union.
Despite strong feelings in Number 10 and among Brexiteers that such a policy is unacceptable, the Parliamentary arithmetic on the green benches is against them.
But no more will ministers be able to run from the issue.
It's just emerged that a powerful cross-party group of MPs is to force a vote on a customs union next week.
The Liaison Committee, made up of Labour, Conservative, Lib Dem and SNP select committee chairs, has tabled a debate for next week calling for "an effective Customs Union".
The MPs, including Yvette Cooper, Nicky Morgan, Sarah Wollaston, and Hilary Benn, are voices who carry credibility with them.
The vote would not be binding on ministers, but will ratchet up the pressure on Number 10 to shift its position if, as seems likely, the numbers go against the government.
And, remember, there are ministers in government, even though they are probably a minority, who also believe that in the end, staying in some form of customs union is the way to go.