Rise in numbers of Britons becoming EU citizens in 2016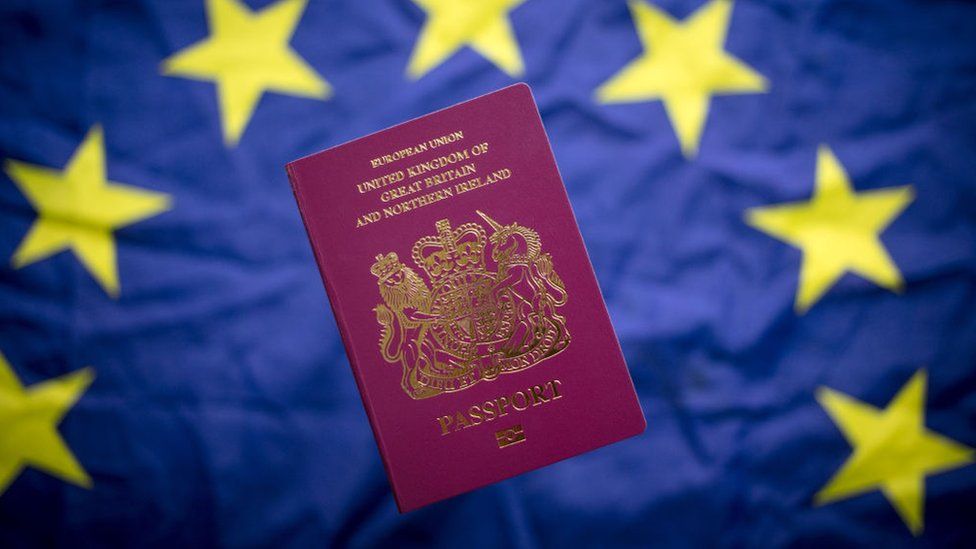 The number of Britons granted citizenship of another EU country more than doubled in the year of the Brexit referendum, according to new figures.
Germany granted the most citizenships to UK nationals in 2016, with more than 2,700, said Eurostat, the EU's statistics agency.
Sweden, with 978 people, was the second most-favoured country.
Eurostat could not say how many citizenships were issued before or after the June 2016 referendum.
The figures show a steadily-rising trend in Britons becoming citizens of other EU countries, with the 2016 figure of 6,555 more than four times higher than in 2007.
Last year the BBC obtained separate figures suggesting tens of thousands more Britons had applied for EU citizenship in the 12 months following the EU referendum.
The UK voted in favour of Brexit on 23 June 2016, but is not due to leave until March 2019 - with freedom of movement expected to continue until the end of the "transition" period on 31 December 2020.
In its analysis, Eurostat also said a total of 995,000 people become citizens of an EU state in 2016, up from 841,000 the previous year.
Of these, 12% were former citizens of another EU member state. The most common previous country of citizenship was Morocco, followed by Albania.