Facebook data breach is 'turning point' for online privacy, says Matt Hancock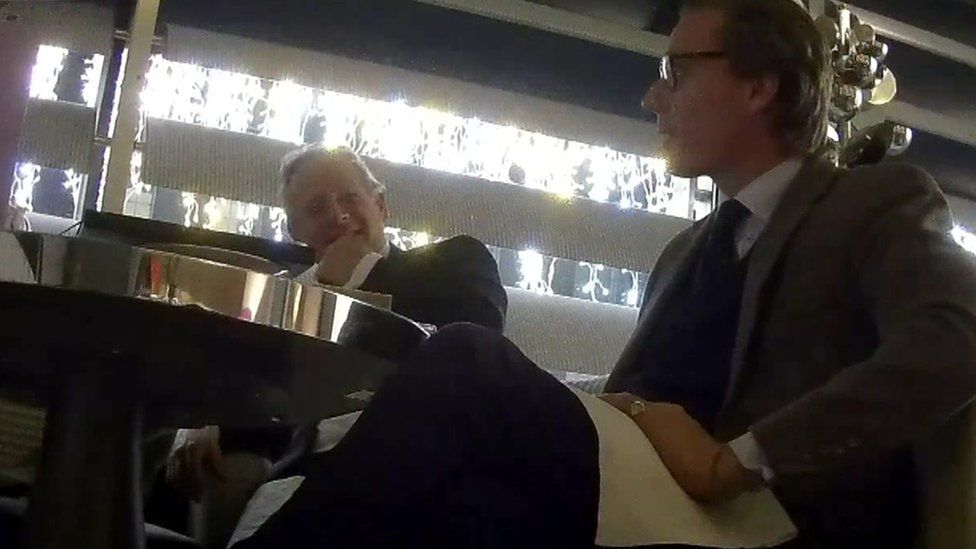 The actions of Cambridge Analytica, the firm involved in a row over its use of Facebook data, are "totally unacceptable" and "creepy", Culture Secretary Matt Hancock has said.
The consulting firm is accused of harvesting the data of 50m Facebook users without permission and failing to delete it when told to.
Cambridge Analytica denies any offence.
The London-based firm is facing questions over whether it used the personal data of millions of Facebook users to sway the outcome of the US 2016 presidential election and the UK Brexit referendum.
The company has suspended its CEO, Alexander Nix, who was filmed as part of a Channel 4 investigation giving examples of how the firm could swing elections around the world with underhand tactics such as smear campaigns and honey traps.
Facebook founder Mark Zuckerberg has admitted the company "made mistakes" in its dealings with Cambridge Analytica and a "breach of trust" had occurred between the social media giant and its users.
Speaking to BBC Radio 4's Political Thinking with Nick Robinson podcast - which is available from Friday - Mr Hancock described the outcry over the use of data as a "turning point" in the debate about online privacy.
Asked if Facebook had let people down, he said: "Of course they have."
He said the Information Commissioner, who is investigating Cambridge Analytica, "needs more powers and is getting more powers" and pledged the government would act.
"We've got legislation in front of the Commons at the moment to try to solve some of these issues, and we've got consultations on others," he said.
He suggested the proposed Data Protection Bill might be amended, adding: "If there are things thrown up by what's become news this week, that we need to amend the bill on, we're currently considering that.
"This week has crystallised a turning point from the big internet giants being seen as the guardians of their own fate to them needing to exist within a structure and a set of rules that a society polices, not themselves," he said.