Andrea Leadsom's bullying inquiry losing staff support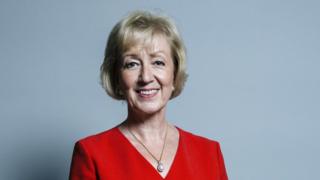 The fix is in. A whitewash is coming. That is the view of House of Commons clerks, a week on from Newsnight's expose of the problem of bullying and harassment by MPs. Andrea Leadsom, Leader of the House of Commons, has proposed an inquiry into what we found. But, we now know, it is likely to be a partial one.
On Monday, when she first suggested an inquiry, Ms Leadsom said: "the House Commission next meets on Monday 19 March and I have given notice to my fellow members that I will be recommending a short, independently led inquiry by the House Commission looking into allegations of systemic bullying of parliamentary staff."
She continued: "I will propose that the inquiry should hear from past and current staff members about their experiences and help to provide them with closure wherever possible." Her wording was a little vague. It is also the case that the House of Commons Commission, the panel that runs the House, would decide on the terms.
But she said she wanted an inquiry would take up the issues raised by our report and offer closure to victims. Some clerks took this as a hint that individual bullying and harassment cases would be therefore be opened - or reopened.
Yesterday, though, Ms Leadsom made clear that would not happen. Speaking in Parliament, she said: "I can give him a specific reassurance: the inquiry into the bullying of House staff that I will propose to the House of Commons Commission on Monday 19 March will not be carrying out investigations into individual cases."
She added: "That is exactly why I expect it to attract the Commission's full support." In short, she did not think that a full inquiry would get the support of the Commission. It may be this or nothing.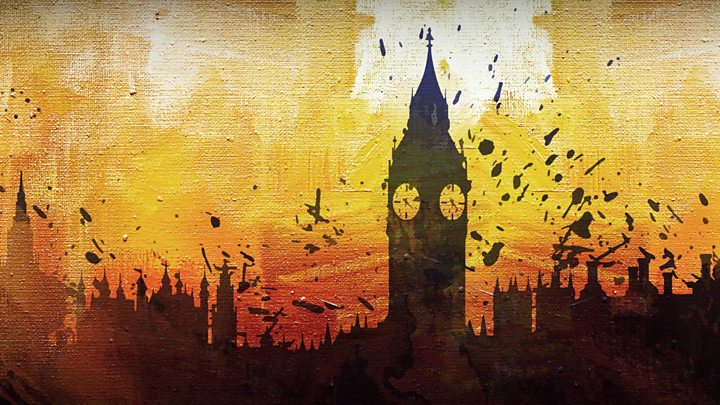 Drawing conclusions
But this leaves her in a curious position. She explicitly says: "There are existing avenues open to anyone wishing to raise specific grievances, and individuals coming forward will be advised to use those where they apply, but the inquiry will look at whether they are functioning properly."
But as Woman D, a former clerk who was a witness to bullying by MPs, said: "How on earth can you make a new policy - or improve an existing one - without examining how it has affected individuals in the past. How can you possibly learn lessons without investigating failings?"
Hannah White, a former clerk now at the Institute for Government, said: "Andrea Leadsom's proposed inquiry will be seen as a whitewash if it does not examine how effective the Respect Policy [the existing bullying and harassment policy] has been to date in dealing with individual cases".
Ms White is an incoming member of the board of the Chamber and Committees Team, the part of the House that employs clerks in MP-facing roles.
The fudge
It may be that the inquiry will take on real examples, but then not publish conclusions about the cases. Parliament could end up in the odd situation of spending public money collating information about elected politicians bullying public employees, spending more money analysing those cases - and then not acting directly against individuals that they believe have behaved poorly.
It would be a curious response to the cases Lucinda Day and I published last week - on TV and online - as well. We named three MPs as being the subject of serious bullying allegations - John Bercow, Paul Farrelly and Mark Pritchard. All deny it. An independent inquiry could clear their names against what Mr Farrelly said was our "very one-sided, selective" reporting.
The Leadsom proposal, however, could have one unpleasant side-effect. It could mean that MPs benefit from a "let bygones be bygones" policy. If the inquiry does not allow review of old cases, it is not clear whether anything more will happen.
Ms Leadsom wants clerks to be covered by a new HR policy, which is soon to be rolled out. But it is unlikely that it will be possible to use it to bring forward cases that have happened under old anti-bullying and harassment regimes.
That was a feature of the inquiry into Mr Farrelly from 2012 after a complaint was raised against him: his case was brought when an HR policy was 8 months old - and that meant only 8 months of evidence could be admitted. As a consequence, the House discarded evidence from two women stretching back eight years. Mr Farrelly denies any bullying.
The clerks
Woman D said: "I'd like to know what reasons are being used to justify this stance, because from where I am sitting it looks like a deliberate attempt to silence people who have made complaints against Members in the past that have not been satisfactorily dealt with, through a policy that all parties finally acknowledge was not fit for purpose."
Woman Q, a serving clerk who has made complaints about bullying by a member, said: "Until members are prepared to come to terms with what has happened in the past, they will not be able to design a system fit for the future."
"As a victim of this behaviour, I have absolutely no confidence that the member who bullied me will ever be properly sanctioned. He... will be able to do it again because neither his party nor the House authorities have the courage to tackle him."
Ms Leadsom is sympathetic to these concerns. There may be ways of fixing this: perhaps a parallel or subsequent process. Perhaps this inquiry could publish enough narrative details of cases that the political parties could act against sitting MPs.
But any process that wins the confidence of the clerks will need to make sure that MPs who have harassed or bullied staff in the past can face the consequences.