Downing St 'concern' at MP bullying claims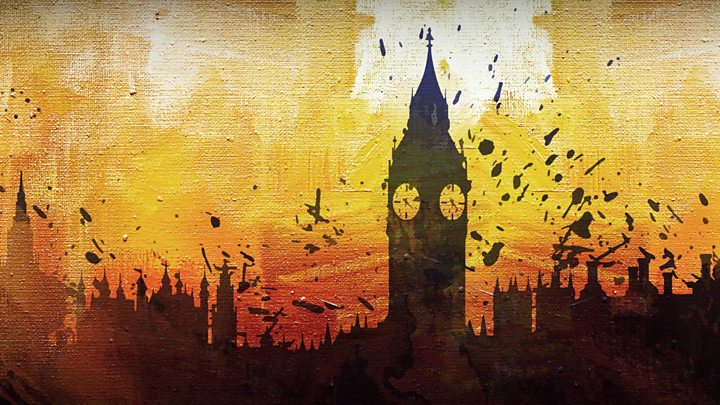 Downing Street has said reports that Commons staff were bullied by MPs are "concerning" and any complaints should be "thoroughly investigated".
"Everybody should be free to work in an environment that is safe and respectful," the PM's spokesman said.
BBC Newsnight has been investigating complaints that MPs bullied, harassed and intimidated House of Commons staff.
Speaker John Bercow denied allegations about his behaviour "either eight years ago, or at any other time".
His spokeswoman added: "Any suggestion to the contrary is simply untrue."
The prime minster's spokesman was asked about the Newsnight report that female staff described aggressive and threatening behaviour by MPs and claimed complaints were not taken seriously.
Since 2014, when the current HR processes were introduced, no complaints raised by staff members have been escalated to formal channels, such as mediation.
The PM's spokesman said: "The prime minister is clear that there can be no place for bullying or harassment of any kind at Westminster, and everybody should be free to work in an environment that is safe and respectful.
"If any complaints are made, they should be fully investigated."
He noted that allegations made against Mr Bercow were "being contested" but repeated that if complaints were made, they should be investigated.
Asked if the prime minister had confidence in the Speaker, her spokesman replied: "Yes".
Allegations were made about Mr Bercow's behaviour towards Kate Emms, who worked as his private secretary in 2010-2011.
Colleagues who spoke to Newsnight claimed that Mr Bercow had shouted at her and undermined her and that she had been signed off sick in early 2011, before returning to a new post elsewhere in Parliament.
'Not upheld'
The two other MPs named in the investigation were Labour's Paul Farrelly and Conservative Mark Pritchard.
Witnesses told Newsnight that Mr Farrelly's continued criticism over several years of Emily Commander, a clerk on two committees that the MP sat on, made her job impossible.
Newsnight also spoke to several clerks about Mr Pritchard, MP for the Wrekin, who say he was notorious for shouting at and berating clerks.
Mr Farrelly and Mr Pritchard have denied all allegations against them.
Mr Farrelly told Newsnight: "In 2012 allegations were made about me having bullied a clerk to the committee during the compilation of the phone-hacking report. These allegations were investigated and not upheld.
"Despite this, I apologised if I had inadvertently upset the clerk who had suffered stress. The policy under which they were investigated was considered to be so unfair to those complained about that it was immediately withdrawn and replaced by another policy."
Mr Pritchard said: "I understand, over the past several years the House authorities have addressed numerous complaints about MPs, but they have also informed me they have no record of any complaints against me, and if they had, I would have been notified."
But the FDA union, which represents senior and middle ranking public servants, said "radical reform" was needed in the Commons to protect staff and "a truly independent system" was needed to deal with complaints.
"This is an issue that crosses party political lines and politicians on all sides of the House cannot be relied upon the mark their own homework when it comes to the standards we rightly expect them to uphold in a modern workplace," said FDA general secretary Dave Penman.
The House of Commons said in a statement: "The House of Commons takes pride in being a responsible and supportive employer, and does not tolerate bullying or harassment of any kind."
It added the House had introduced the revised Respect policy in 2014, which aimed to combat bullying and harassment by MPs or their staff.
The House said several measures had been put in place alongside the policy including training managers on how to address reports of bullying or harassment and a team of trained contacts for staff to approach if they have concerns.
A longer version of the Newsnight story is available here.