Launch a British Sign Language GCSE, MPs urge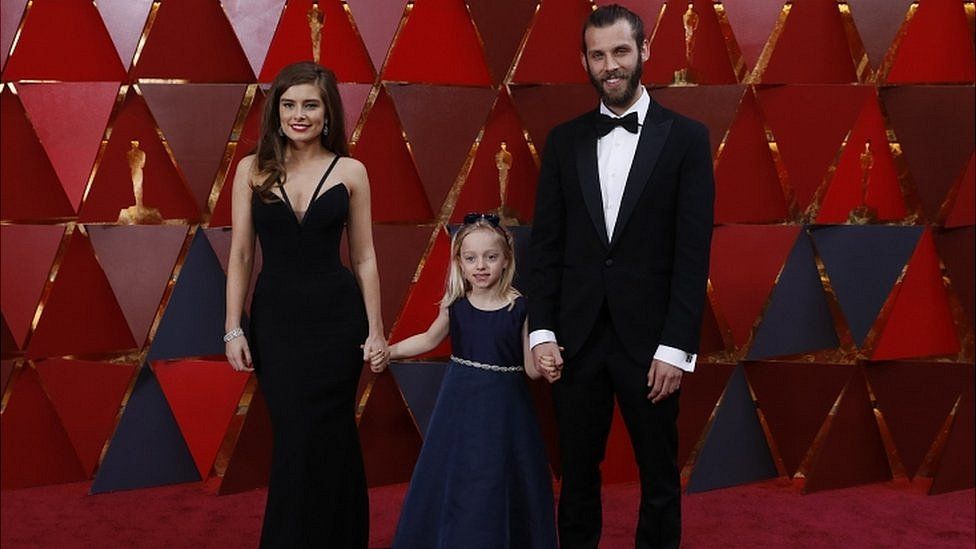 British Sign Language should be turned into a GCSE that is taught in schools, MPs were told.
The appeal came as a petition calling for British Sign Language to be made part of the national curriculum attracted more than 32,500 signatures.
It also follows the success of Oscar winning film The Silent Child, starring profoundly deaf Maisie Sly, aged six.
But Education Minister Nick Gibb said there were no plans to change the national curriculum.
Raising the issue, Labour's Liz Twist said the petitioners believed that making British Sign Language part of the national curriculum would give "better life chances to young people who are deaf".
"Research by the National Deaf Children's Society into the attainment of deaf children in 2017 shows that deaf children continue to underachieve throughout their education, compared with other children," she said.
In 2016, 41.3% of deaf children achieved five GCSEs at A* to C grade, compared to 69.3% of children with no identified special needs.
"That is a difference of more than 20%, which is just not acceptable in this day and age," she told the Westminster Hall debate, in which a number of MPs used sign language to put their points across.
"A pilot GCSE has been trialled and is ready to go, but the Department for Education is refusing to give it the go-ahead.
"I ask the minister to talk to his colleagues in other departments and to work with them to agree the GCSE and make it available to students."
Conservative Justin Tomlinson, said Maisie Sly, the six-year-old actress in The Silent Child, is one of his constituents. She auditioned for the role after her parents replied to a post on Facebook appealing for a deaf child who communicates entirely through sign language.
"The mainstream state school that she goes to has embraced sign language, which has really inspired lots of young people who want to take it up," he said.
"If we can tap into that inspiration, we can solve more problems and help people like Maisie, whom we are very proud of in Swindon."
'Period of stability' needed
Labour's education spokeswoman, Dawn Butler said "now is the time to remove the structural barriers," adding: "We need more access to work, not less - we need to invest in it so that deaf people can reach their full potential.
"I hope when the minister gets to his feet he will have some good news for the deaf community and BSL (British Sign Language) users. I ask him to please make BSL a GCSE."
But Mr Gibb said there were no plans for new subjects to be introduced following the recent shake up of English and maths GCSEs.
"It is important after the hugely extensive reforms to GCSEs and A-levels, that schools have a period of stability," he said.
"I would argue that not everything that is taught in schools needs to be a GCSE. We value British Sign Language, however a huge number of steps would have to be gone through for the BSL qualification to be accredited as a GCSE.
"Having been through it, I can say that it is not a simple process to get qualifications accredited."