Ministers keeping an 'open mind' on airgun regulation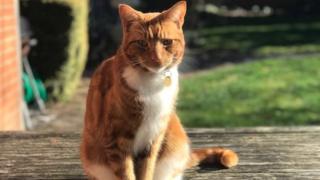 UK politicians have debated airgun laws to try to cut the number of "senseless" attacks on household pets.
Peers were told about thousands of shooting incidents involving domestic animals in recent years, with many cats dying as a result of their injuries.
The government is reviewing the regulation of airguns after a schoolboy was killed when an air rifle accidentally discharged.
Ben Wragge, 13, was fatally struck while playing with friends in 2016.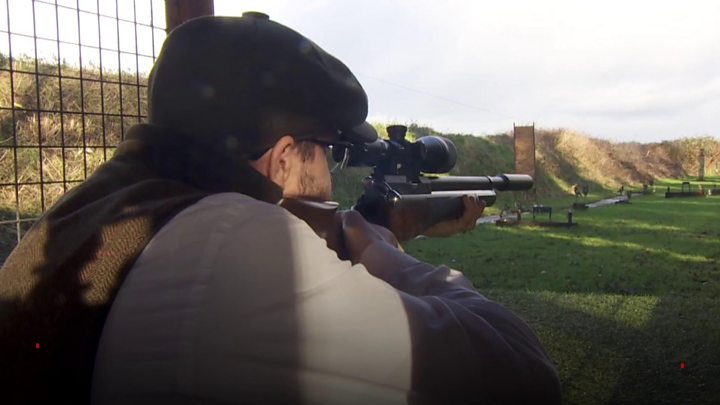 Ministers said they were keeping an "open mind" around the regulation of airguns in England and Wales. The weapons are already subject to licensing in Scotland and Northern Ireland.
Raising the issue in the House of Lords, Conservative peer Lord Black of Brentwood highlighted the number of "senseless attacks" involving airguns on domestic animals.
Cats were a particular target, with nearly half of those hit dying "as a result of horrific injuries", he said.
"The Cats Protection charity recorded 164 attacks on cats and kittens with an airgun last year," he said while adding that RSPCA reported calls to their cruelty hotline which suggested "4,500 attacks in the last five years".
"Is it not time to license these weapons to ensure that they are possessed only for legitimate purposes by responsible owners - and not by those who would cruelly inflict pain and suffering and often death on defenceless domestic animals?"
Home Office Minister Baroness Trafford said: "As a cat lover and a cat owner, I totally sympathise with your question - and the government does take animal welfare very seriously."
She pointed out that the maximum penalty for shooting a cat was being increased from six months in prison, to five years.
After recording a verdict of accidental death following the inquest into Ben Wragge's death, Suffolk senior coroner Dr Peter Dean asked the Home Office to review the legislation around the use of airguns.
Lady Trafford said the UK had "some of the strictest laws in the world on guns", but added: "We are looking at the regulation of air weapons with an open mind."
But opposition spokesman Lord Kennedy of Southwark called for tighter rules, particularly around the storage of air weapons.
"In the hands of irresponsible people, these weapons can kill," he said.
Conservative Earl of Shrewsbury & Talbot, honorary president of the Gun Trade Association, argued that airgun regulations needed "consolidation so they can be more easily accessed, understood and obeyed by all".