'Hi I'm Matt Hancock' - culture secretary launches own app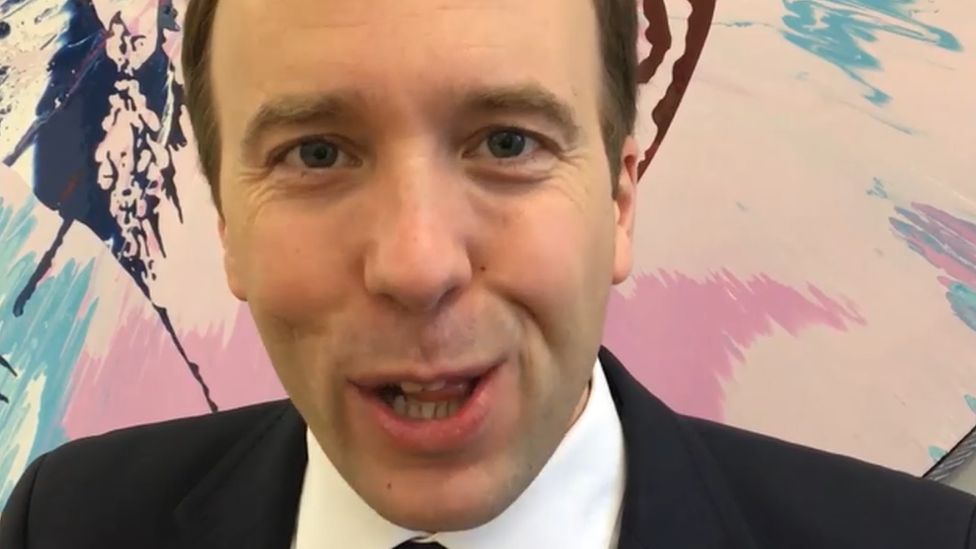 New culture secretary Matt Hancock has become the first MP to launch his own smartphone app.
The app features picture galleries and videos of the West Suffolk MP and updates on his activities.
It also allows users to sign up as friends and chat with other fans of the Matt Hancock app.
First-time users are greeted with a cheery video of Mr Hancock saying: "Hi I'm Matt Hancock and welcome to my app."
He goes on: "It's a chance to find out what's going on both in my role as MP for West Suffolk and as culture secretary, and most importantly it's a chance for you to tell me what you think, and to engage with others on issues that matter to you."
Some Apple smartphone users fear their privacy has been compromised after responding to an on-screen prompt asking for access to their photo library.
The app then appears to gain access to the photo library whether the user denies access or not.
Others expressed concern about the new app's privacy policy and whether it complied with the Data Protection Act.
A spokesman for the Information Commissioner's Office said: "We are checking reports about the operation of this app and have seen other similar examples of such concerns in apps as they are developed."
The government's data watchdog, which Mr Hancock oversees, stressed the importance of app designers "ensuring privacy is at the forefront of their design" and highlighted its guidance on privacy in mobile apps.
Mr Hancock denied the app has a bug or a security breach, saying it had been certified by Apple and "uses standard Apple technology, for example iOS photopicker technology for access to the camera".
In a statement, the culture secretary claimed his personal app was better than using social media because it allowed "complete editorial control", user privacy and community moderation.
It also allowed him to "quickly assess which members are asking what, when and how often, and respond to the issues the community is most engaged with".
"I'm delighted to have the chance to use this to build a safe, open and accessible online community for my West Suffolk constituents and to engage with the issues that matter to them," he added.
Mr Hancock, the former digital minster, was promoted to culture secretary in Theresa May's recent cabinet reshuffle.
He has spoken about the dangers of "fake news" and urged social media companies like Twitter and Facebook to be more responsible or face legislation.
Here's a sample of reaction on Twitter to Mr Hancock's pioneering app:.