Robin spotted in the House of Commons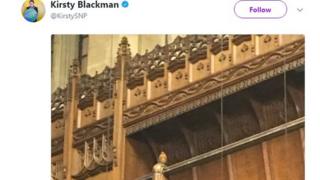 An unusual visitor has been spotted in the chamber of the House of Commons.
With less than an hour to go before Prime Minister's Questions started, the SNP's Kirsty Blackman spotted a robin looking down on the famous benches and caught it on camera.
Journalists also noticed the bird, as officials plotted how to remove it.
A Commons spokeswoman said: "A robin has been spotted in the chamber and the situation is being deal with. It is not expected to impact on House business."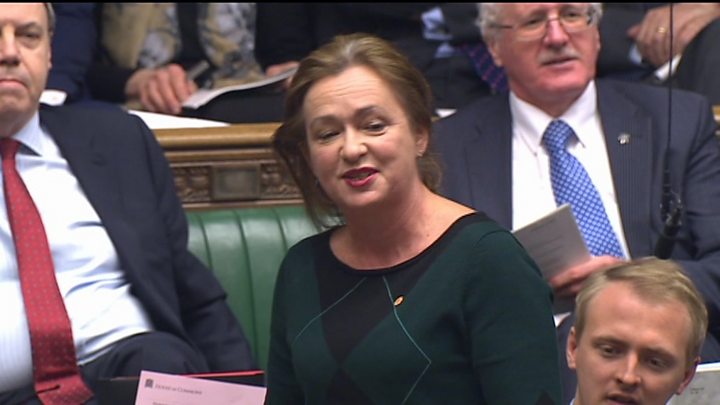 As proceedings got under way, the robin was spotted above MPs' heads - one member could be heard making a cooing sound - and Speaker John Bercow quipped that it was "keenly attending" to goings-on in the chamber.
The Commons authorities said they would try to "tempt it out" and release it when business ended for the day.
Robin reaction: