Labour's Chris Williamson quits shadow minister role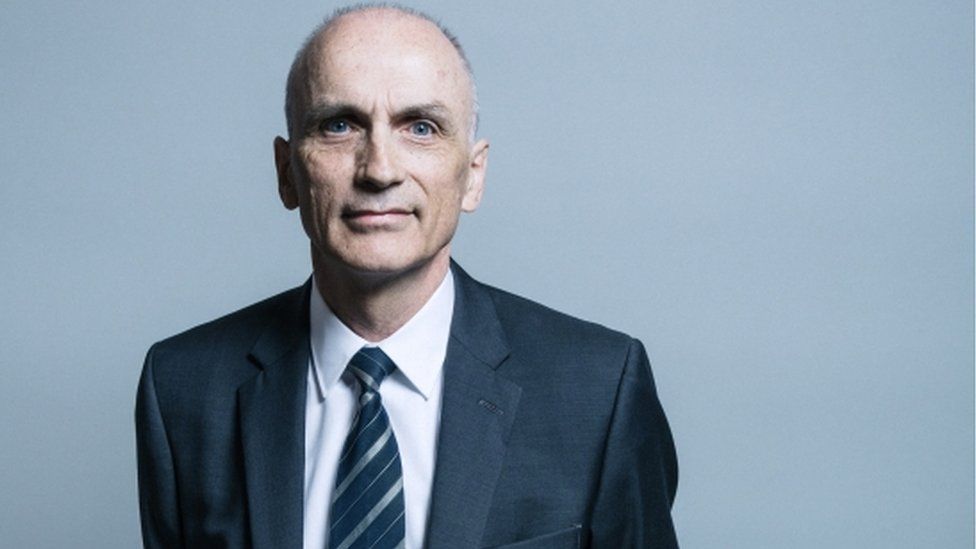 Labour MP Chris Williamson has stood down as shadow fire minister.
It comes the day after he suggested council tax bills for the highest value homes in England should be doubled.
He said that as a backbencher "I will be campaigning on a broader range of issues" and will "continue to loyally support" leader Jeremy Corbyn.
Mr Corbyn said: "I am grateful for Chris' work on the frontbench, particularly on fire safety following the appalling Grenfell Tower Fire."
He added: "I know that on the backbenches, Chris will be a strong campaigner on a range of crucial issues as well as serving his constituents with dedication."
Labour's announcement did not confirm the reasons for Mr Williamson's departure. He had stressed that his council tax proposal was not party policy.
But Conservative Party chairman Brandon Lewis claimed he had been "forced out" because he had "exposed Labour's plans for soaring increases in council tax, and his plans have been endorsed by Labour activists across the country".
Some Labour colleagues backed Mr Williamson's resignation - which was reportedly a "mutual decision" reached with Mr Corbyn.
It's right that @jeremycorbyn took swift action to sack Chris Williamson.
If you're on the front bench you don't make up policy on the hoof, especially one that would impact on most voters London! https://t.co/TEoi5cNhZl

— Ruth Cadbury MP (@RuthCadbury) January 12, 2018
But others were more supportive of the MP:
Mr Williamson, 61, is the MP for Derby North - a role he held from 2010 before losing his seat in 2015 and then winning it back again in 2017.
He said resigning from the front bench "was not an easy decision to reach" and he had "every confidence that Jeremy Corbyn's Labour Party is going in the right direction".
"I've taken this decision to bring me closer to the membership of our party and to allow me to work on a broader range of issues, from environmental policy, to animal rights and local government," he said in a statement.
"I intend to continue to champion the membership, fight for my constituents and make Derby North a shining example of how Labour can win broad support in marginal constituencies whilst maintaining socialist principles at our core."