Toby Young row: PM 'not impressed' by comments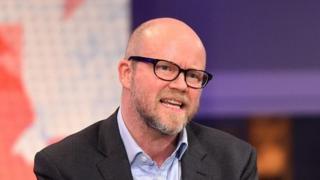 Theresa May has warned Toby Young about his language, amid calls for the writer to be sacked from a university watchdog over "offensive" tweets.
The PM said she had not been aware of a series of controversial comments made by Mr Young before he was appointed to the board of the Office for Students.
She said she was "not impressed" by his language, and if he talked in that way in future, he would not keep his job.
Labour said not axing Mr Young cast questions on the PM's judgement.
Mr Young has said he regrets "politically incorrect" and "sophomoric" comments on social media - including references to the size of women's breasts - and has deleted up to 40,000 tweets he has posted since 2009.
Critics have also highlighted Mr Young's attitude to working class students, comments about "inclusivity" in a Spectator column in 2012, and remarks aimed at gay people.
The appointment of the Tory-supporting journalist - who has championed the government's education agenda and himself helped open a number of new free schools in the state sector - as one of 15 members of the new watchdog, has sparked anger among lecturer unions and opposition parties.
Language warning
Mrs May told the Andrew Marr Show that she believed Mr Young was qualified to do the job.
But she said comments of the kind that had emerged in recent days were unacceptable and would not be tolerated in future.
"First of all, Toby Young has done exceedingly good work in relation to free schools," she said. "That is what led to him being appointed to the Office for Students.
"When he was appointed, I was not aware of these comments that he had made. Frankly I am not at all impressed by those comments.
"He is now in public office and as far as I am concerned, if he was to continue to use that kind of language and talk in that sort of way, he would no longer be in public office."
Asked if Mr Young's apology had drawn a line under the matter, she added: "He has apologised but if he continues to talk and use this sort of language then he will no longer be in public office."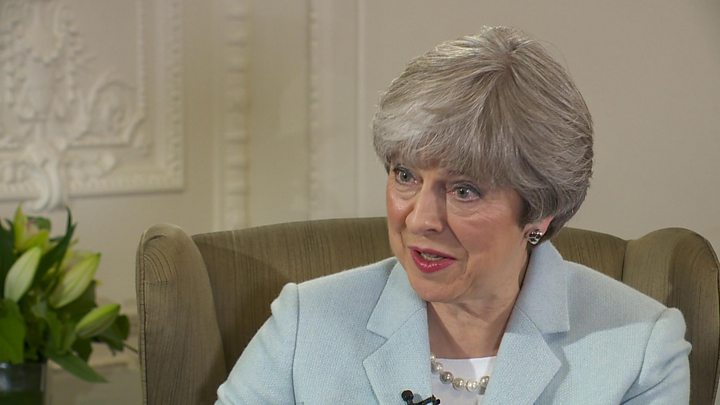 Labour's Jonathan Ashworth said some of Mr Young's comments had been "disgusting, sexist and offensive" and that they should disqualify him from holding the post.
"She (Theresa May) should show some leadership and get rid of him."
And Lib Dem leader Sir Vince Cable said Mr Young's "record of misogyny" meant that his appointment was "completely unsustainable".
Not firing him showed "bad judgement" and "a lack of due diligence", he said.
Mr Young has received the backing of several senior Tories including Foreign Secretary Boris Johnson - who said the outcry over his appointment was "ridiculous".
But a number of female Conservative MPs have expressed concerns - one of them, Totnes MP Sarah Wollaston, calling on him to reconsider his position.
The Office for Students has been established to hold universities to account on issues like vice chancellors' pay and free speech on campus, with powers to fine universities which fail to meet the required standards.