Brexit: Right-to-stay forms 'will only take minutes'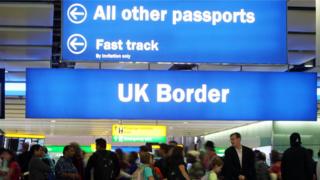 It will only take a couple of minutes for EU citizens to register online to stay in the UK after Brexit, Home Office minister Brandon Lewis has said.
There would, he said, be a "presumption in favour" of approving applications when the process begins late next year and people should hear in two weeks.
Rather than having to wade through 85 pages as in the past, he said there would be just six to eight questions.
Theresa May has urged all three million EU nationals to stay after March 2019.
A reciprocal deal on the rights of EU nationals in the UK and British expats on the continent is part of the stage-one agreement approved by the European Commission on Friday - which is expected to be rubber-stamped by all 28 EU members later this week.
Mr Lewis told the Lords EU Justice sub-committee that Friday's agreement meant EU nationals worried about their future "can be confident they do not have to do anything immediately".
When the application process for what the government has described as "settled status" begins, he said the system would be far simpler than those applying for permanent residency in the past have had to deal with.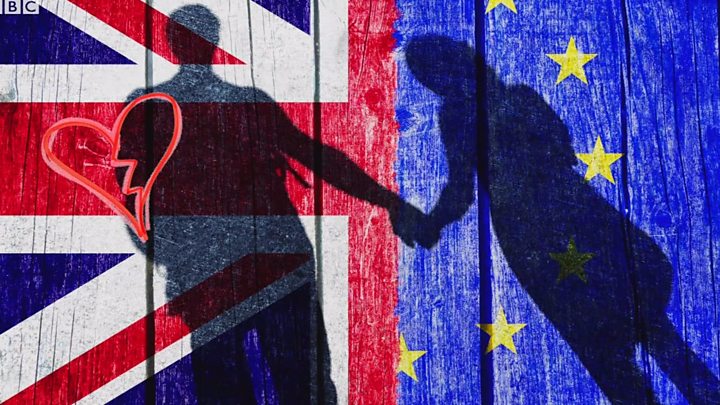 "The way we are looking to develop this is using online processes where somebody spends literally a few minutes online and within a couple of weeks your settled status is dealt with and granted," Mr Lewis said.
Unlike other applicants, existing permanent residents may not have to pay a fee to apply again nor have to supply evidence that they are living in the UK.
For those who don't already have indefinite leave to remain in the UK, charges will be capped at about £72.50 - the cost that Britons pay to renew their passports.
The immigration minister said the Home Office always had a duty to be rigorous when it came to considering applications for permanent residency - which people are eligible for after five continuous years in the UK.
'Nirvana of simplicity'
But he admitted the current system was "overly complicated and bureaucratic" and the authorities' approach would have to change when it came to Brexit because of the sheer numbers of people affected.
"There is a presumption that they will be granted," he said.
"The only circumstance I can see someone not being granted settled status is if the criminal records check show they are a criminal, or if someone was trying to claim to be an EU citizen in the UK and they were not - a fraudulent application."
Ministers hope the new system will be up and running in the second half of 2018 and have pledged that those given settled status would have "broadly the same rights" as British citizens.
But during the session Labour peer Lord Cashman called for all EU citizens who already qualify for permanent residence to be registered immediately under a fast-track process.
And Lib Dem peer Baroness Ludford said a lot of existing EU citizens were experiencing a "great deal of hassle" and she questioned how the system would produce the "nirvana of simplicity" expected by ministers.
Citing cases where EU citizens who had lived in the UK for decades had received letters asking them to leave, she claimed "there was an attempt by the Home Office to create a hostile environment".
Labour's shadow home secretary Diane Abbott said existing rights enjoyed by EU nationals should be guaranteed. "The government needs to give clarity on what it has agreed, and to stick to its word," she said.