The Brexit 'impact assessment' row isn't going away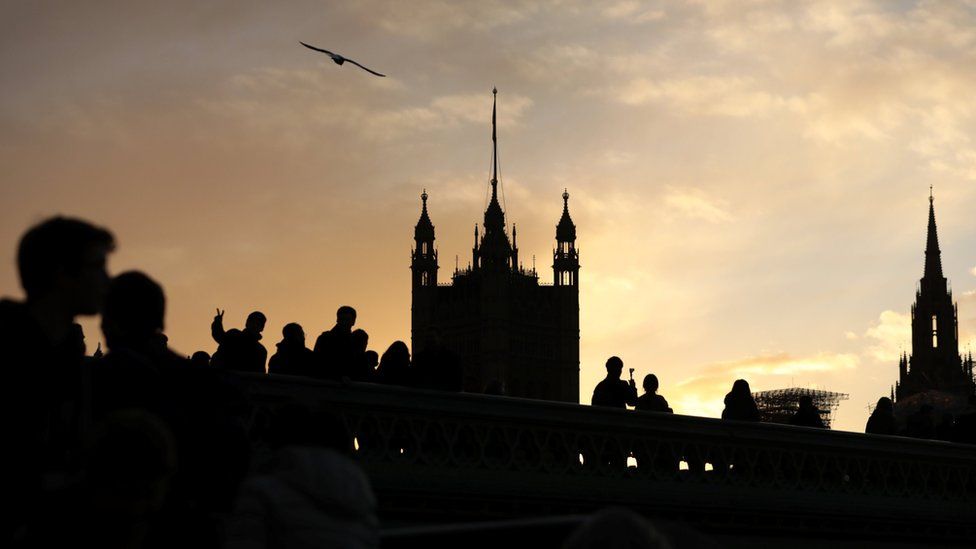 The government has handed over its analysis of the impact of Brexit on parts of the economy - but the reports are not complete.
There has been a long-running row over the studies of 58 sectors. MPs voted on 1 November for them to be released.
Labour and some Conservative MPs have demanded their publication, saying they were being kept in the dark about the impact Brexit might have.
Documents have now been sent to the Brexit Committee of MPs.
But BBC political editor Laura Kuenssberg says she now expects a "big row" because Brexit Secretary David Davis has admitted the reports are incomplete.
Standby for a big row - David Davis has written to DEXEEU committee admitting reports they're being given aren't complete and don't contain anything that might be commercially sensitive - so after all the fuss in the Commons, MPs aren't being given the full picture

— Laura Kuenssberg (@bbclaurak) November 27, 2017
1. Critics of govt suggest Davis still risking contempt of parliament because MPs thought he'd been instructed to give them the whole lot, then Cttee would decide whether to redact or not

— Laura Kuenssberg (@bbclaurak) November 27, 2017
2. Davis letter says tho they had no assurances from Cttee over what they would do with the info so haven't included anything commercially sensitive or that would damage negotiations

— Laura Kuenssberg (@bbclaurak) November 27, 2017
4. Davis' team says they were clear they weren't going to give them all the info but Labour accusing ministers of going against ruling of the speaker

— Laura Kuenssberg (@bbclaurak) November 27, 2017
5. Whole thing pretty weird on both sides - row about documents that never really completely existed

— Laura Kuenssberg (@bbclaurak) November 27, 2017
In his letter to Brexit Committee chairman Hilary Benn, Mr Davis said the papers had been redacted because there was no guarantee the committee would keep them secret.
He said: "Given that we have received no assurances from the committee regarding how any information passed will be used, we have sought not to include commercially, market and negotiation sensitive information.
"Delivering a successful outcome to our EU exit negotiations for the whole country requires keeping some information confidential for the purposes of the negotiations."
By Kamal Ahmed, BBC economics editor
Understanding the possible economic impact of Britain's decision to leave the European Union is a difficult business.
It is likely to become easier when the Department for Exiting the European Union makes available its "sector analyses" on relations with our biggest trading partner.
I am told in no uncertain terms that the reports - which will run to hundreds of pages - are not "impact assessments".
That is, they will not put a figure on the possible costs if there is a sharp dislocation between the free trading arrangements we have with the EU now and what might follow after we leave.
Rather, I understand the reports will show the size of each of the sectors and their worth to the UK economy and then detail how the sectors work at present within the EU single market and customs union.
The government said it had satisfied the Commons motion passed by MPs - in which Conservatives abstained - with the release of the documents to the committee.
"We have always been clear that our analysis does not exist in the form Parliament requested," a spokesman said.
But Shadow Brexit Secretary Keir Starmer said "serious questions" would be raised if the full reports were not handed to the Brexit Select Committee.
He told BBC News: "It was a decision of the House of Commons that was binding.
"It was clear that these reports, unredacted [and] in full should be handed over.
"The government didn't vote against that decision and they have accepted that decision, so if they are changing their position now, they are going to have to explain that.
"We in the Labour party will raise this in parliament when we know the full picture, but ultimately, it could be a question of contempt of Parliament."
Labour committee member Seema Malhotra said it appeared the government had "already decided what should and should not be seen" by editing the studies.
She added: "The select committee must be given the full analyses which were completed, and nothing less.
"We cannot and should not be short-changed. This will not be in the national interest. The public and Parliament must no longer be kept in the dark."