Budget 2017: Philip Hammond hopes to prove grim forecasts wrong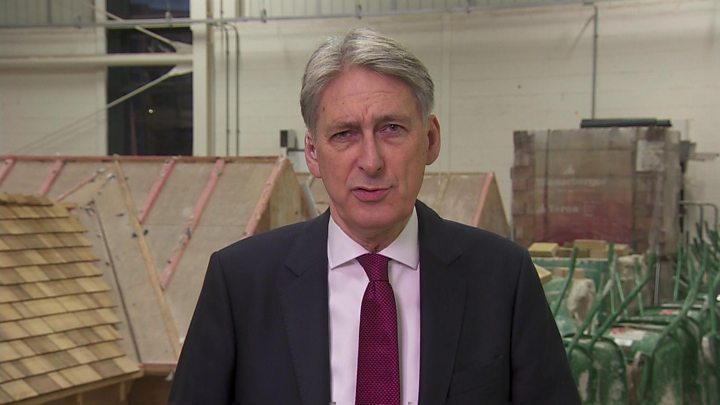 Philip Hammond says he hopes to prove the bleak economic forecasts released in his Budget wrong.
The chancellor said clarity around Brexit would increase consumer confidence and lead to higher growth in the economy.
But a new report has warned of the longest fall in people's living standards since records began over 60 years ago.
Labour Leader Jeremy Corbyn said the economy was "on its knees".
He said the chancellor had provided "not a penny more" for police, social care, mental health, children's services or public sector pay and public sector workers would see living standards "continue to fall for years to come".
The reduced growth forecasts, blamed on the economy's flat productivity, threatened to overshadow a series of announcements in the Budget.
These included a cut in stamp duty for most first-time buyers and setting aside £3bn for preparations for the UK to leave the EU.
BBC political editor Laura Kuenssberg said Mr Hammond, who has been under pressure from Eurosceptic Tory MPs, would be "broadly content" with how his big day had played out, but that "very difficult questions" about the state of the economy remained.
There is a warning by the Resolution Foundation think tank that the squeeze on people's incomes is set to last longer than that which followed the post-2008 crash.
Too gloomy about Brexit?
The chancellor told BBC Breakfast there was always going to be uncertainty about the outcome of Brexit negotiations.
But he said moving into 2018 there would be a "sense of movement", and that "confidence will return, certainty about the future will return, businesses will start investing, consumers will start buying big ticket consumer items again and that will help to get our economy growing again faster".
He also denied being "gloomy" about the UK's prospects outside the EU, a criticism he has faced from some within his party.
On the predictions by the Office for Budget Responsibility, he said: "The challenge for us as a nation is to prove them wrong."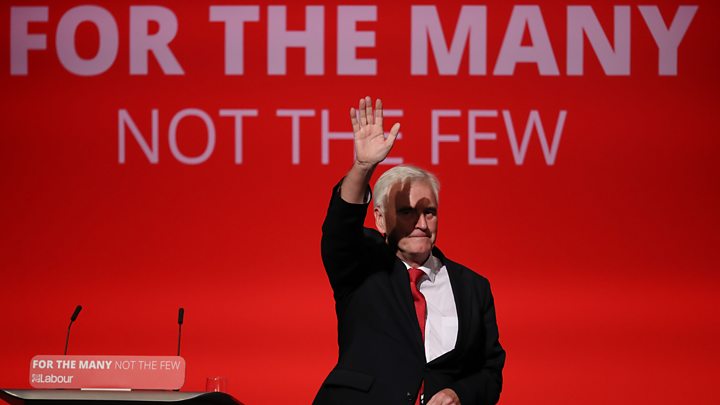 But the Conservative former deputy PM Lord Heseltine told BBC Radio 4's Westminster Hour: "He's boxed in. We've got a low-growth economy, we've got the shadow of Brexit over-hanging, we've got years of low growth ahead of us, a very significant problem with productivity.
"If I may borrow somebody else's phrase, there's no money left. So what Philip has had to do is to put sticking plasters on some difficult issues as best he can."
How bad is the economic picture?
The Office for Budget Responsibility slashed its 2017 growth forecast from 2% to 1.5%.
Output, it added, would be weaker than previously thought in each of the subsequent four years.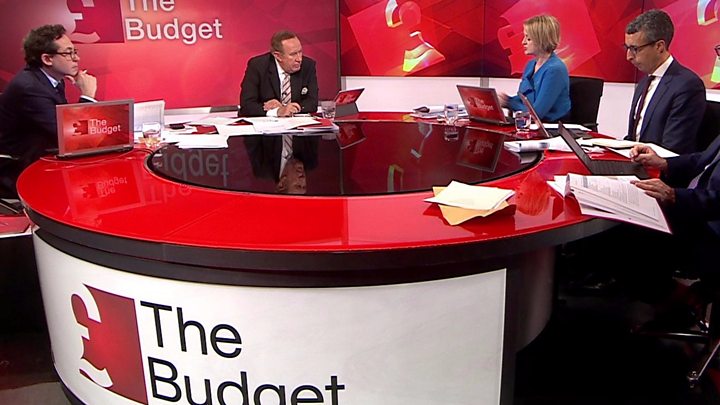 To put the figures into perspective, while there have been three recessions since the early 1980s there has not been a period since then when growth has been forecast to stay below 2% for more than three years in a row.
What does this mean for families?
The Resolution Foundation says disposable incomes are now expected to be £540 lower by 2023 than forecast in March, largely as a result of weaker pay growth.
In a new report, it says real disposable incomes are now set to fall for 19 successive quarters.
Prime Minister Theresa May said the government "recognises the pressure facing ordinary families", citing the freeze on fuel duty and increases to the personal tax allowance as measures ministers were taking.
Will the stamp duty holiday prove a game-changer?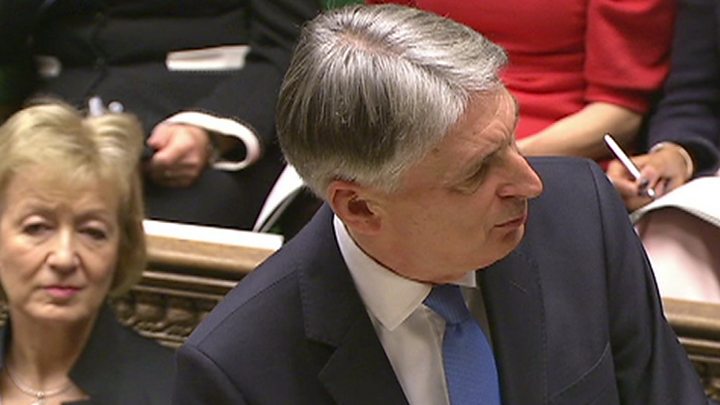 Stamp duty is a tax paid by people when they buy a home worth more than a certain amount.
Mr Hammond said the change, which would mean no stamp duty on the first £300,000 of a first-time buyer's home (as long as the total value is under £500,000) would benefit 95% of first-time buyers.
But the Office for Budget Responsibility said the main gainers would be those who already owned a home.
It also said the cut, which will initially only apply in England, Wales and Northern Ireland, would push house prices up by 0.3% and lead to only an extra 3,500 first-time buyer purchases.
The policy will cost the Treasury £3.2bn over the next five years.
What were the other key announcements?
The Budget in charts:
Here are some different ways of looking at the economic picture:
What did Tory MPs make of it?
MPs privately told the BBC the Budget was "very solid" and had been "well received" while one said it contained "nothing too dangerous" and would pass intact.
While conceding the economic downgrades were "significant", Nicky Morgan - chairman of the Treasury select committee - said Mr Hammond had "taken a common-sense approach" and "balanced fiscal credibility with demands for spending on multiple fronts".
Leading Brexit supporter John Redwood said the Budget was full of "good proposals", including the help for first-time buyers.
But opposition parties have said the measures go only a small way to addressing the housing crisis in the country, and that an extra £2.8bn for the NHS in England up to 2022 is insufficient.