Dawn Butler: Austerity 'hits ethnic minority women hardest'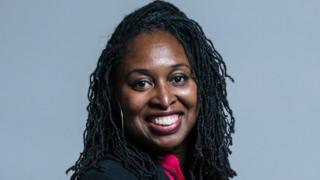 Austerity has hit ethnic minority women hardest, Labour's shadow minister for women and equalities has said.
Dawn Butler called on the Chancellor to publish an equality impact assessment of the Budget, ahead of his speech next Wednesday.
The Brent Central MP said Labour would boost income and tackle discrimination.
The Conservatives said figures showed inequality was at a 30-year low and employment for black and ethnic minority people close to record highs.
But Ms Butler said: "Austerity is a failed Tory economic project, which has hit African, Caribbean and Asian women the hardest."
She also claimed that women and ethnic minorities stood to lose the most from changes to universal credit - the new benefit system being rolled out across the UK.
She pointed to analysis by the Women's Budget Group and the Runnymede Trust which suggests women living in households eligible for universal credit under 2013 rules will lose £4,406 a year by April 2012 as a result of the combined impacts of changes to benefits, income tax and the National Living Wage introduced since June 2010.
Ms Butler claimed black women stand to lose £5,030 a year.
She said a Labour government would assess all policy for its impact on women and black, Asian and minority ethnic (BAME) communities before implementation.
To boost income for BAME communities, Labour would raise the statutory minimum wage to £10 per hour by 2020 and introduce an equal pay audit requirement for large companies, she said.
To tackle discrimination in employment Ms Butler said Labour would increase ethnic diversity on the boards of Britain's biggest companies, launch an enquiry into name-based employment discrimination and rollout name-blind skills-based recruitment practices if necessary.
Conservative MP Rishi Sunak said: "Figures from the Office for National Statistics show that inequality is at a thirty year low under the Conservatives, after reaching a record high under Labour.
"Just this week, official statistics also revealed that the Black, Asian and minority ethnic employment rate is close to a record high - more people have the security of a job and a regular pay packet.
"Only the Conservatives will continue to tackle the injustices that hold people back from achieving their potential."