Westminster sexual harassment: MPs outline claims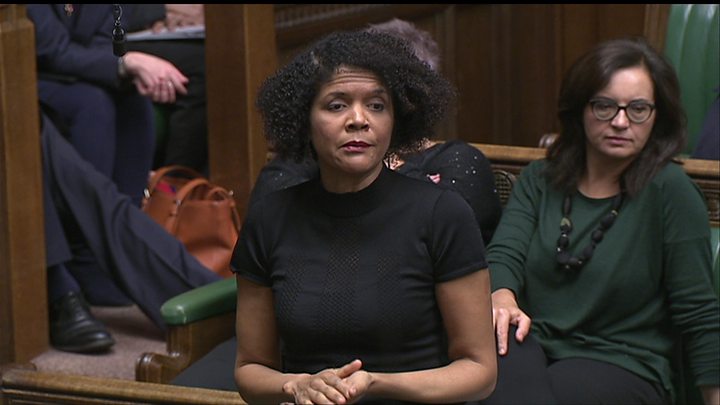 MPs have been speaking out about sexual harassment in the corridors of Westminster - including one claim that bad behaviour at a parliamentary bar was dismissed as typical "pub" talk.
Commons leader Andrea Leadsom vowed to stamp out "sleazy, sexist or homophobic banter", as she faced MPs in light of allegations of sexual harassment in Parliament.
One of those to speak out, Labour's Chi Onwurah, said some male and female researchers had been made to feel "deeply uncomfortable" by MPs while at a parliamentary bar, the Sports and Social club - but her complaint was ignored.
The Labour MP said: "When I complained recently to an officer of Parliament who had some responsibility in this area... I was told that happens in pubs all over the country."
Ms Leadsom gave her "absolute assurance" that people going to restaurants and bars in Westminster should feel safe.
"There should be no place here on the estate or in our constituency offices where people can be abused or allegations not taken seriously," she said.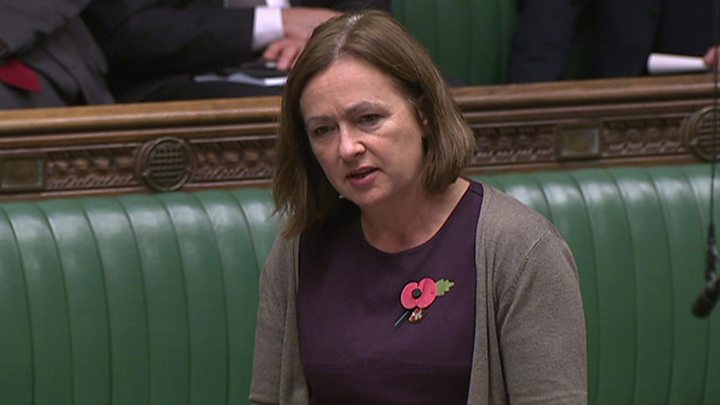 Liz Saville Roberts, of Plaid Cymru, said she had been told by one employee of an MP that authorities failed to act when she reported an assault claim - leaving the woman "deeply disappointed and distrustful".
"She reported being sexually assaulted to the proper authorities earlier this year, who did nothing," she said, adding: "She tells me that distrust is endemic."
Ms Saville Roberts asked: "How can I assure her that her complaint will now be treated differently?"
For her part, Ms Leadsom said she would be willing to take the complaint up herself.
One MP already being investigated for inappropriate behaviour is international trade minister, Mark Garnier, who reportedly asked his secretary to buy sex toys and called her "sugar tits".
Secret text
Conservative MP Matthew Offord said he was recently sent a text message that accused a current MP of being "utterly foul" towards a woman - but he did not reveal the name of the sender or the politician.
Mr Offord said the sender had described the incident as a "problem he saw in this place".
He quoted the text as saying the MP was "utterly foul and I'm sure it's a pattern of behaviour on his part - but in this instance I don't think it'd be fair on the woman in question to name him."
He added that the sender asked him to "do the best you can" to widen the investigation from sexual harassment claims to also address complaints about bullying and treating staff like "dirt".
Monday's question-and-answer Commons session took place in response to an urgent question on plans to tackle sexual harassment in Parliament, brought by Labour MP Harriet Harman.
Ms Leadsom's statement prompted "wittering about a witch hunt", according to Labour's Jess Phillips.
She told the chamber: "As I walked in here, as I rushed in here today to come to this statement, I overheard two male colleagues walking through the halls wittering about a witch hunt that was going on in Parliament."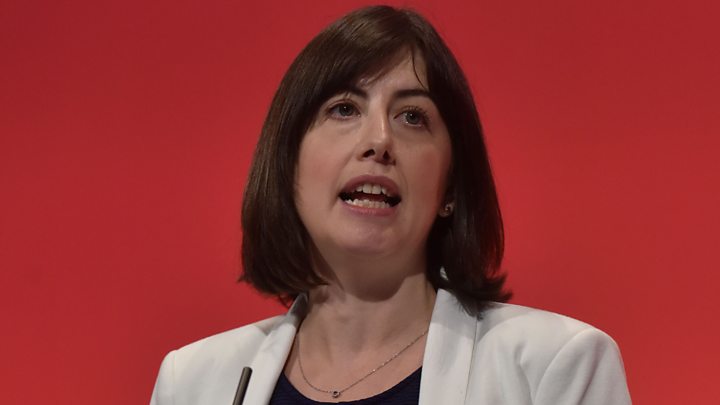 Conservative Graham Brady, chairman of the backbench 1922 committee, confirmed that some people had expressed "anguish" that the allegations could "unfairly tarnish" innocent MPs.
He insisted that Parliament was not a "den of inequity".
Earlier, Labour MP Lucy Powell told the BBC that there was an "imbalance of power" in Westminster that left employees open to being abused.
"When you have that mix of lots of desperate people in that environment [you get] this sort of power abuse - because that's what it is," she said.